Solution Brief
How FortressIQ Helps CPG Decode Work With Process Intelligence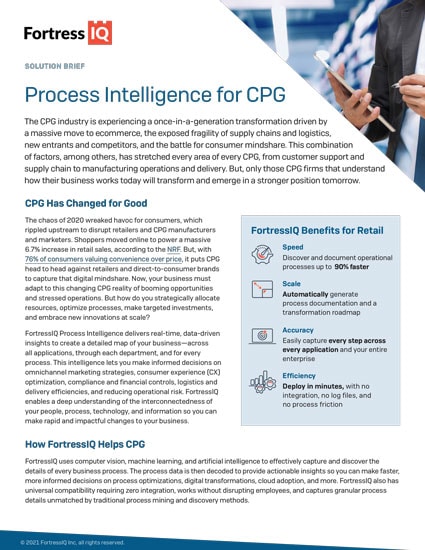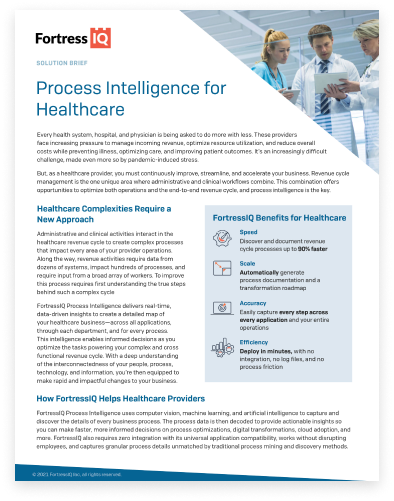 The CPG industry is experiencing a once-in-a-generation transformation driven by a massive move to ecommerce, the exposed fragility of supply chains and logistics, new entrants and competitors, and the battle for consumer mindshare. But, only those CPG firms that understand how their business works today will transform and emerge in a stronger position tomorrow.
With FortressIQ you can quickly decode work at every level, with no bias or blind spots, and no gaps. Even if systems and processes change across brands, business lines, and regions, FortressIQ provides continuous and comprehensive coverage so you can identify risks, optimize work, and focus on sustainable growth.
Is FortressIQ Right For You?
Automation
Reduce time-to-value on your RPA investment
Operations
Leverage your existing technology investments
Experience
Maximize workforce productivity
Performance
Reduce operating expenses
Transformation
Optimize your business outcomes
Learn more about how FortressIQ kickstart digital transformation projects in weeks and at lasting scale, read the Solution Brief now!