Infographic
Your Launch Status Checklist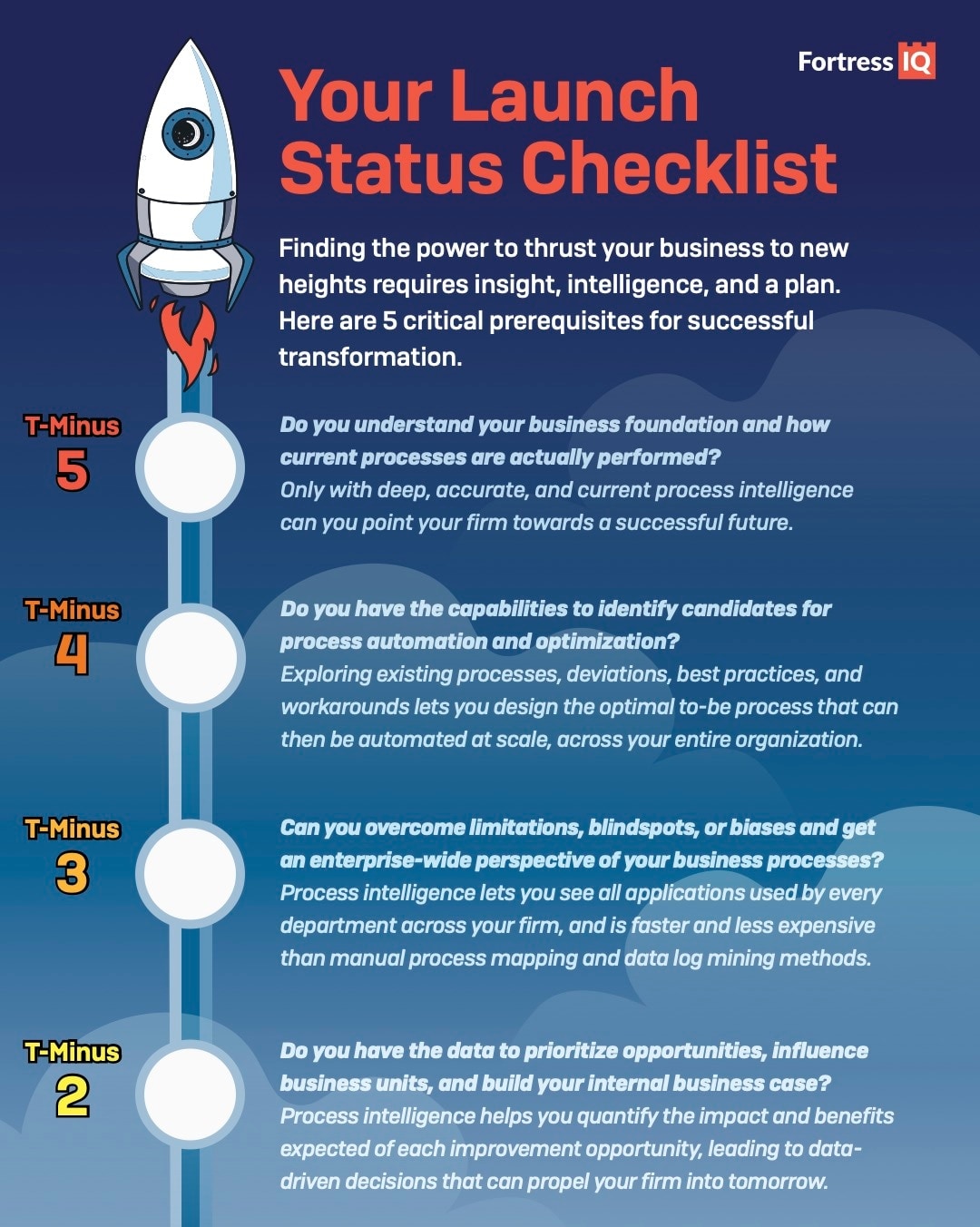 The transformation challenges facing FSIs today are many and fast moving. While most FSIs are confronting these challenges with digital transformation, with 97% currently pursuing medium- to large- scale projects, a recent study by McKinsey & Company found that just 14% of those efforts will return sustainable improvements.
Before you blast off to your transformational future, download this infographic to discover the prerequisites needed to propel your financial services institution to new heights.
Download the infographic to learn more about:

Making Data-Driven Decisions

Gaining Process Perspective

Ensuring a Successful Transformation
Use this launch status checklist to prepare your financial services institution for a successful transformation.