Go 70% faster, cut costs in half, and tap into a wealth of automation knowledge.
Save time and money
Browse before you build and find a pre-built, ready-to-work, digital workforce waiting for you.
Accelerate automation ROI
Develop and deploy automation projects up to 70% faster by leveraging pre-built automation.
Reduce total cost of ownership
Bot Store helps organizations recognize up to a 50% reduction in development, maintenance, and risk costs.
Crowdsource automation expertise
Leverage the global ecosystem of process experts, API developers, and partners.
Browse the world of best-in-class automations.
Find ready-made automation solutions to apply today and quickly customize to a wide variety of processes.

OpenAI package
Automate using generative AI with a simple, intuitive interface that makes it easy to get started, even without AI experience.
View package

Web automation package
Automate tasks in Chrome and Edge browsers with high performance and accuracy using JavaScript code.
View package

File and folder attributes package
Sift through files at scale and ensure your bot is working on the correct file/directory, including hidden files and subdirectories.
View package
Point, click, automate. Powered by the Automation Success Platform.
Every ready-made automation on Bot Store is purpose-built for the Automation Success Platform so you can accelerate automating repetitive digital tasks, easily bridge technology islands, and transform disconnected processes into unified, automated, digital operations.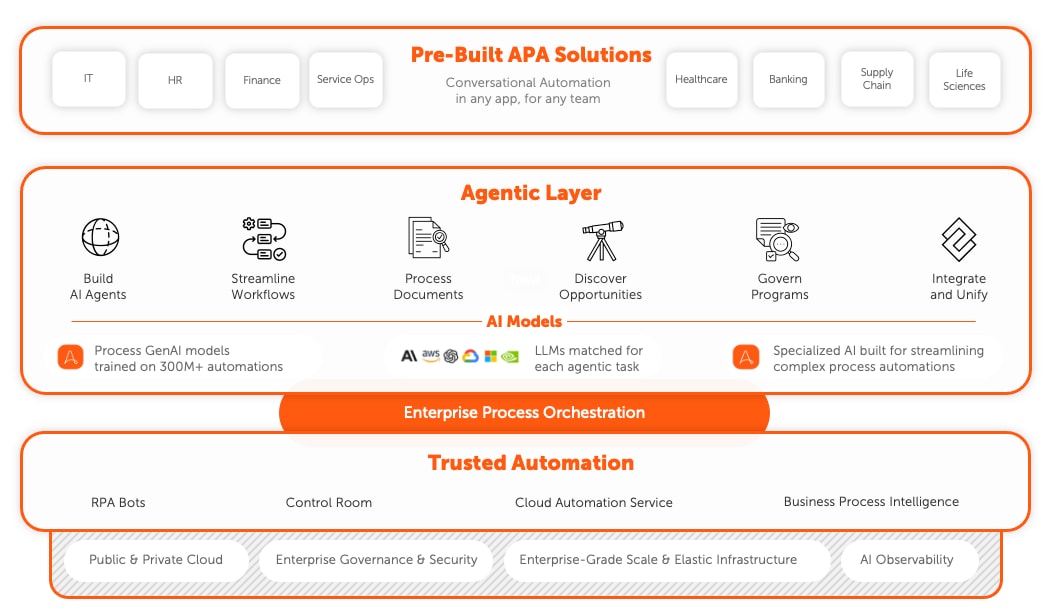 Turbocharge automation with the world's largest bot marketplace.
Discover more about Bot Store.
Get to know the Automation Success Platform.