CUT THROUGH THE HYPE.
122 Practitioners Speak to SSON on their RPA Implementation.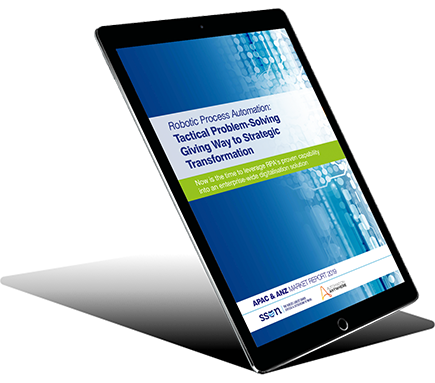 What are the greatest gains RPA delivers?
Who owns the RPA strategy driving the digital workforce?
Which deployment models have they chosen?
Are they deploying attended or unattended robots?
...and answers to many more questions.
Jump start your RPA implementation with tried and tested best practices.
Download the paper today.