Mr. Chitkara is a seasoned, result-oriented senior executive with a history of successfully working with rapidly growing technology companies from startups to Fortune 200 companies worldwide. Mr. Chitkara brings extensive experience with financial accounting matters for rapidly scaling, large technology companies. His financial expertise enables Mr. Chitkara to contribute to the Board's role in risk oversight including oversight of our accounting practices.
Mr. Chitkara worked at PricewaterhouseCoopers LLP (PwC), a public accounting firm, for over three decades, where he served as its Global Technology Industry Leader and worked with all kinds of technology companies including software, ecommerce, IP (intellectual property), semiconductors, computer components and communications. During his tenure at PwC, he held several additional leadership positions, including membership of the Audit Quality Board and Leader of the Global Assurance TICE (Technology, Information, Communication, Entertainment and Media) Practice.
Mr. Chitkara is a proven leader with an impeccable reputation of leveraging his well-recognized technical skills, global acumen and deep insights of technology industry in solving complex, business and financial reporting issues. Mr. Chitkara currently serves on the Boards of Xilinx, Inc., a supplier of programmable logic devices, SiTime Corporation, a supplier of silicon timing solutions and Arteris Inc., a provider of intellectual property (IP) and IP deployment technology. Mr. Chitkara's extensive knowledge of the technology sector brings valuable, strategic insight to the Company's next phase of growth.
Board Member, SiTime Corporation and Arteris, Inc.
Image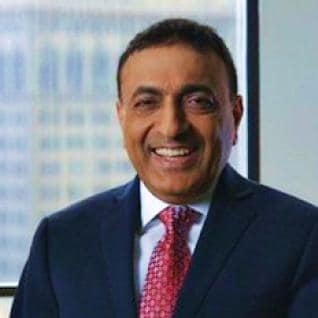 Independent Board Members and Observers