Blog
When Your Supply Chain's Disrupted, Intelligent Automation Steps Up
July 15, 2022
6 Minute Read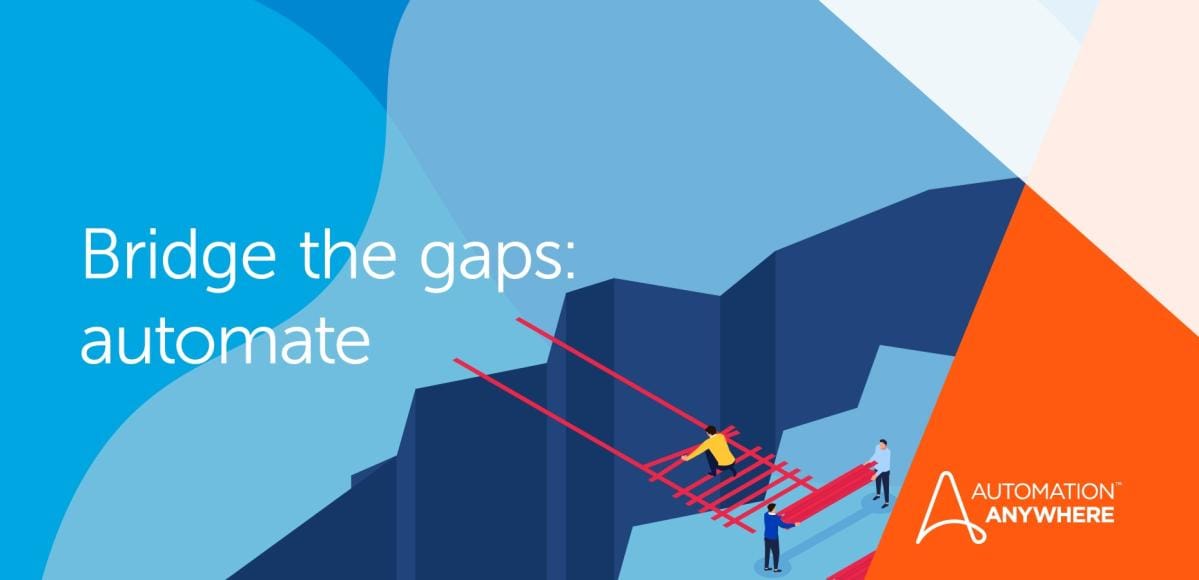 The Great Resignation has resulted in an acute labor shortage across the world. Even today, more than two years after the pandemic first hit, workers are still quitting their jobs and dropping out of the workforce entirely or searching for new positions that offer better benefits, more pay, and the ability to work remotely.
In May 2022, 4.3 million workers in the United States voluntarily left their jobs, according to the U.S. Bureau of Labor Statistics. As a result, many businesses struggle with bare-bones workforces as they try to keep their operations going. Businesses are especially challenged with managing their supply chain functions: logistics, invoicing, creating bills of materials…the list goes on.  
The world's supply chain woes have been well documented, with COVID-19 disrupting global shipping, transportation, and manufacturing industries. The shipping industry lost 1.52 million workers since March 2020, and a shortage of 330,000 truckers is forecasted through 2024.
Although the Great Resignation and the global supply chain disruption might seem like separate occurrences, they're closely intertwined and are exacerbating one another. At a time when businesses need to be extremely creative and agile in managing their supply chains, their most important assets—their people—are abandoning them. How can they address this?
Although no easy answers exist, technologies such as Robotic Process Automation (RPA), artificial intelligence (AI), machine learning, and natural language processing (NLP) can help. Put them all together, and you get intelligent automation that can help you bridge the gaps in your supply chain processes while streamlining them and making them much more efficient. Intelligent Automation can also:
Abolish manual inputting of data for a wide variety of tasks
Eliminate human error
Boost return on investment (ROI).
Enable 24/7, 365-day engagement with suppliers across all time zones
Integrate leading legacy applications and tools to work together

Benefits of bot-driven supply chain management
At its most basic level, RPA can automate repetitive, routine tasks. When combined with AI and machine learning and other advanced technologies, RPA becomes intelligent automation that can be used for complex decision-making in supply chain management. Here are several areas in the supply chain domain that can be automated with intelligent RPA software robots (bots), producing exceptional results.
Order processing
Many businesses still depend on old, manual paper shuffling to process incoming orders and enter them into their enterprise resource management (ERP) systems. Depending on company size, dozens, to hundreds, to thousands of orders must be processed before moving on to shipping and invoicing. With the Great Resignation, there often aren't enough personnel to manually do this.
With intelligent automation, all those tasks can be automated by bots, enabling your employees to focus on higher-value tasks. Bots can also consolidate data from multiple silos such as faxes, Excel spreadsheets, and web portals. In case of any problems, bots can alert employees to review orders.
Inventory management
Inventory management is foundational to your supply chain activities. You need to be sure you have enough products, raw goods, or spare parts (depending on your business) on hand to meet demand. Although today it's difficult to find sufficient talent experienced in tracking inventory levels, noting when stock is low, and reordering, an RPA bot can do all these things automatically.
What's more, add AI to the mix, and with intelligent automation you could use predictive analytics to calculate optimal inventory levels by analyzing historical data as well as economic patterns in the bigger marketplace. This can help your employees make better decisions on such things as predicting demand, allocating inventory, replenishing stock, and even calculating mark-downs of older inventory.
Purchase orders
After inventory management comes managing purchase orders. If you're using bots to check inventory levels, you can also deploy intelligent automation to create purchase orders when supply levels go below a specified threshold. You can ensure consistency and reduce the chance of delays— or errors—even if your workforce has been reduced in size. This also minimizes the risk of losing sales because you lack materials or stock—which can easily happen if you are short-staffed and don't issue your purchase orders in a timely manner.
RPA bots can automatically manage communications with suppliers using email or interacting with an ordering portal to place orders. Human workers are only needed to approve PO requests or respond when a bot notices something abnormal is happening.
Vendor selection
Choosing vendors and suppliers is still typically entirely manual, but intelligent automation is changing that. The current manual process is arduous and paper-intensive. Preparing a request for quotation involves approaching and discussing proposals with vendors, requesting and analyzing vendor documents, cross-checking credit references and evaluating the vendor, and finally, onboarding the vendor into your systems.
The Great Resignation has put many organizations behind in onboarding new suppliers when supply chain disruptions make it urgent to find alternate (and usually local) suppliers to make up for broken links in the global supply chain. With intelligent automation deployments, human workers will still need to outline the specifications of what's needed from each vendor and do the face-to-face negotiations, but intelligent bots can do the rest.
Logistics management
Monitoring orders and updating handling and shipping progress across all relevant systems is a time-consuming task if done manually. Errors and delays in this process can result in unhappy customers and lost future sales. If the Great Resignation has reduced your headcount significantly, logistics is an excellent candidate for automating with intelligent RPA.  
RPA bots can monitor incoming orders and update order handover details and work collaboratively with AI-based routing systems that can coordinate different logistics partners such as road freight, cargo ships, and air freight. Such bots can even automatically assign an order to a delivery partner based on the parameters of the order: location of the product(s), location of the purchaser, product weight and size, and more.
Bots can also send out real-time shipping updates by email or text and notify customers of delays, enhancing the overall customer experience. Intelligent automation is particularly useful in managing cross-border shipments that need additional customs, inspections, or storage processes.

As the Great Resignation shows no sign of abating…
Bots can't do everything. You will still need human workers to manage most front-desk operations, build and maintain customer relationships, and monitor processes to mitigate for anything that is out of line. Still, with headcount probably remaining low for at least the rest of 2022, intelligent automation can do a lot to fill in the gaps left by departing workers.
Better still, the remaining workers are being given higher-value work and more responsibility, which should make them happier and hopefully ease turnover. Businesses that want to stay competitive will also benefit from the greater efficiency and productivity of deploying intelligent bots in the long term.
Keep Your Operation Moving with Automation.
About Automation Anywhere Staff