Blog
Interoperability and RPA in Healthcare
March 15, 2022
5 Minute Read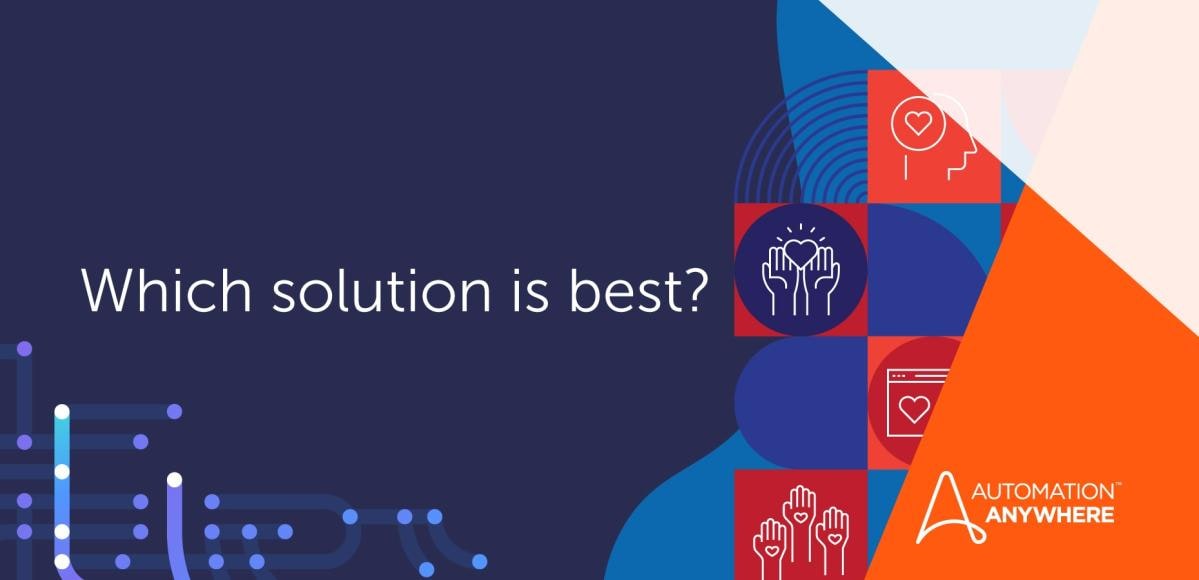 As reported in an Automation Anywhere press release, "Today, more than 90% of hospitals and medical facilities have shifted from using paper medical records to EHRs [electronic health records] to create, access, store, and share patient information." And the key to making that work is interoperability—easy, fast, and secure access, retrieval, and communication between systems and applications, front and back office, administrative and clinical, for an operation today and in the future. 
Robotic Process Automation can support that interoperability and meet industry and government standards. But not all automation platforms are created equal. So what should healthcare organizations look for in an RPA solution?

Meeting the standards
The healthcare industry has developed methods to not only send information but also to retrieve it (and keep it safe) from a variety of places in different formats. Interoperability has gone from complex batch style uploading records (unidirectional HL7 batch processing) to the latest, Fast Healthcare Interoperability Resources (FHIR) practices.
FHIR is a set of industry-standard instructions designed to categorize and extract data from an underlying healthcare system. Mandated by the 21st Century Cures Act, FHIR is just starting to be adopted by healthcare organizations, and it is the future. 
In addition to this mandated interoperability standard, data integrity and security must be maintained. There are rulesets such as the Health Insurance Portability and Accountability Act of 1996 (HIPAA) to follow. And there are security standards such as HITRUST CSF that act as proof that software is not only capable but has been tested by rigorous criteria to ensure patient-related data is secure.  

Certification
For the highest data integrity and security, organizations should consider an RPA platform that supports HIPAA compliance and HITRUST CSF certification. Unfortunately, at this time, few RPA platform vendors have taken the time and effort to ensure that their solution not only helps comply with HIPAA but has also gone through HITRUST certification. Currently, Automation Anywhere is the only RPA vendor that has obtained this mission-critical certification with our platform and tools. For example, our process intelligence solution, FortressIQ, is not only HITRUST certified, it also offers the Privacy-Enhanced Gateway (PEG) that is designed to work in a healthcare environment.

A platform that accelerates the process
Once data is secure, moving that data between systems can be complex. Historically, without access to the data schema of the hospital or office-based EMR, all automation had to be done using the user interface or the front end of the medical record system, slowing down the flow. When automating a process such as transferring information from one system into another, end-users and the RPA automation had to wait for the full system to load on a local machine or to be run on a virtual machine such as Citrix or other virtual desktop infrastructure. 
Digital Workers, just as with their human counterparts, would have to log in to each system, navigate to the correct record, extract the relevant information, log out, log in to the next system, navigate to the right place, paste in the copied information, and on and on. 
In fact, even with most RPA solutions, this process is still required today. It's regrettably unavoidable in some cases. The process is slow, can be prone to more errors because of connectivity, and remains difficult to scale. 

Going beyond
The arrival of FHIR and other application programming interface (API)-based backend integrations and automation have created a new frontier of interoperability and connection between systems. For example, Automation Anywhere has many customers today who are using FHIR as well as ascx12, DICOM, and many other custom backend integrations that are faster, more accurate, and easier to use than traditional legacy front-end RPA interoperability strategies.

Completing the checklist
Here are other considerations when choosing an RPA platform solution:
Here today, changed tomorrow—The hospital system an organization employs today may not be the system of its future. An RPA vendor should be agnostic when it comes to infrastructure. Being able to automate between different systems, which have been cobbled together over the years with many moving parts, is complex. The RPA solution should be able to work with all the parts and whatever the future brings.
 
Experience—Does the RPA vendor have healthcare experience to understand the business of providing care—the requirements and challenges? Does the company have a physician on staff or a customer advisory board? Is the vendor comfortable working in the healthcare environment for on-premises and cloud-based solutions?

Having dedicated healthcare resources such as a physician on staff helps ensure that an RPA vendor has the knowledge to offer a solution that best fits an organization's needs, including building automation that adhere to federal, state, and local regulations. In addition, with healthcare organizations moving to the cloud, it's important to choose an RPA vendor, as mentioned earlier, that understands how to build automation that remain secure, yet take advantage of the access, speed, and scalability of any setup for a smooth migration and operational continuity.

Achieving optimum interoperability
With the right RPA platform and vendor, healthcare organizations can quickly, seamlessly, and securely access and move patient information to improve operations and care. If you're attending HIMSS 2022, stop by the Automation Anywhere booth (3511) to learn more.
Consider Automation Anywhere for Healthcare.
About Stelle Smith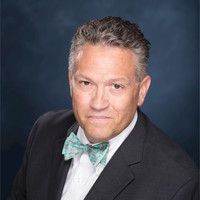 A senior healthcare sales engineer at Automation Anywhere, Stelle has more than 20 years of experience in the field. He is a subject matter expert on clinical and RCM workflow and is a certified CPC and CCS medical coder.
Subscribe via Email
View All Posts
LinkedIn