Blog
How to Improve the Patient Care Experience
April 13, 2021
7 Minute Read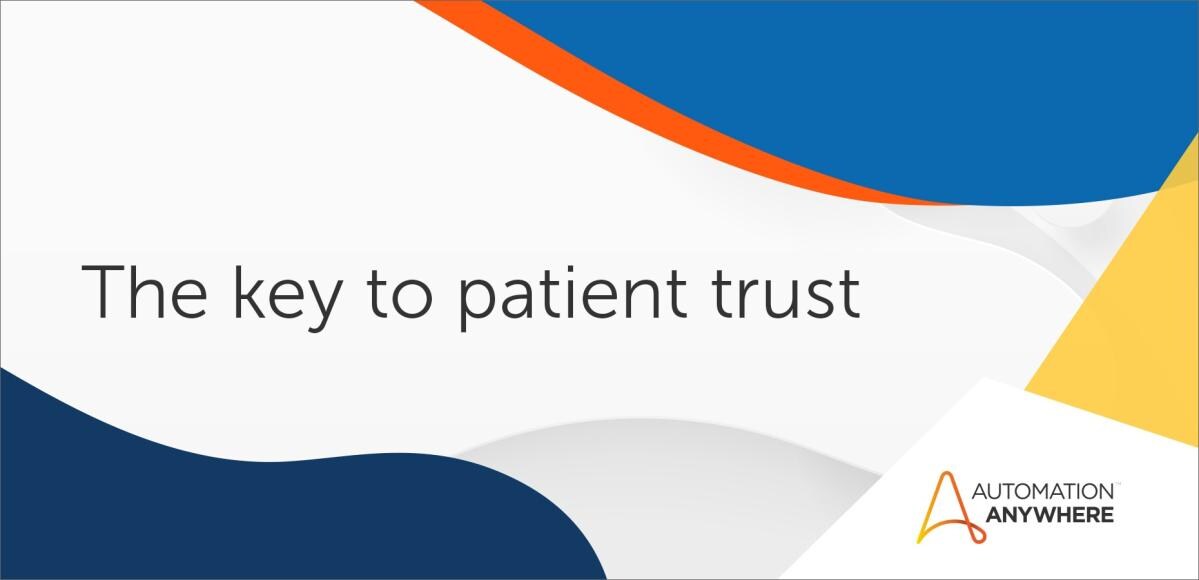 What is the patient care experience? It can be defined as the sum of a patient's subjective impressions of encounters with a healthcare system's services and its employees, online and on-site. Quality of communications, appointment availability, accommodation for caregivers, and the amount of hassle are just a few contributors to the total care experience.

Why is the experience important?
When patients form positive impressions and relationships, get their problems solved in a timely manner, and achieve acceptable medical outcomes, they start to trust the system more. As a result, they are more likely to adhere to treatment regimens, engage more in self-care, utilize medical services more appropriately, and develop a sense of loyalty that lets them forgive minor inconveniences such as a doctor running late. They also become strong advocates for the provider.
Without that positive experience, those same patients have the potential to become a social media nightmare for any healthcare system. Even though their feedback may not correlate with objective measures of medical quality, patients define quality differently than medical experts and select their healthcare providers accordingly. The social media site Yelp illustrates that point.
Dave deBronkart (aka 'e-Patient Dave'), a cancer patient, blogger, and patient rights activist, wrote that Yelp has become a de facto standard with more than 100M consumer visits per month. Yelp ratings were found to resemble HCAHPS ratings from the Center for Medicare and Medicaid Services, but with important differences.
One was that Yelp reviews reveal additional aspects of a healthcare encounter that impact care outcomes. Second, Yelp reviews are written by patients in real-time, and patient priorities evolve over time. COVID-19, for instance, instantly boosted the priority placed by consumers on how vigorously hospitals enforce pandemic measures.
What kinds of care experience do patients have? Fortunately, most Yelp reviews are positive. But complaints may be more instructive. The complaints often focus on areas such as benefit verification errors, a lack of empathy, poor customer service with communication siloes, a lack of response and rudeness, long waits, redundant requests, getting the runaround, and technical problems.
If you get sick, would you go to these providers? Diagnosis: a severe case of interactions gone awry.

Why are patient interactions failing?
First, the relationship issue. Most healthcare workers enter the profession with the best of motives. So why isn't every patient experience outstanding? An NCBI review points out factors: They include the basic need to function in "survival" mode when under great stress (such as in a busy ER or clinic), often giving rise to insecurity, anxiety, aggression, depression, and other dysfunctional coping mechanisms. Other factors include organizational rules that exert pressure on staff to maintain throughput and performance despite carrying a substantial administrative and documentation burden.
Then there are systemic problems that affect the care experience, such as:
Operational challenges
Delays in answering questions or resolving issues
A lack of coordination that wastes patients' time
Scheduling and follow-up obstacles
A lack of patient visibility into progress and timely communication
Errors in billing, coverage verification, and responses to inquiries
Heavy manual burden where staff are too busy with data entry and retrieval to give time to patients or are not empowered to provide timely solutions
Technical challenges
A lack of communication and coordination between different data systems can, for instance, result in a patient being asked repeatedly for the same information
Management issues brought on by new types of technology such as telemedicine and remote monitoring that are unfamiliar to medical staff—the issues come across as incompetence to patients
Is it possible for healthcare organizations to create care experiences their patients love and wholeheartedly recommend to friends and families?

First steps
Healthcare consumers care most about their interactions within the healthcare system. Healthcare employees must be given the time, permission, incentive, and training to address the patients' concerns and needs, show understanding and empathy, and deliver satisfactory answers or solutions. This applies whether the employee sits in a contact center, behind a reception desk, or in an exam room.
One way to accomplish this is to lighten the administrative and documentation burden for employees. A 2020 McKinsey report found that in a clinical setting, such as a patient visit or surgery, about a third of tasks can potentially be automated. That percentage increases to more than 40% for more controlled repetitive work, for example, registering patients or retrieving and processing data. The implication is that front-line workers could free up 50-75% more time to do work that cannot be automated, such as comforting patients or performing procedures. Automating healthcare tasks will also be faster and more accurate, improving throughput.
In attended automation, each employee can be provided a digital assistant with a simple, user-friendly interface that can launch, with just one click, actions normally requiring a lot of time and attention. The assistant might route requests for review and approval, order tests, verify insurance coverage, arrange follow-up, and do many other tasks that would divert attention away from patient care. The goal is to maximize human contact with the patient.
In the ER, a physician or nurse must periodically check whether a lab test result has come back for a waiting patient so that they know what to do as soon as possible. A Robotic Process Automation (RPA) software bot could be designed to poll a lab system for completed results and even predict the wait based on current demand. This would eliminate one task and allow staff to focus more on the patient.
Contact or call centers have seen demand double or triple during the recent pandemic. How does one support a good patient experience in this situation?
Traditionally, a patient call would require the agent to juggle a number of tasks simultaneously. The agent would have to deal with multiple databases, transfer data across systems, and scan the medical record for added insights, all while talking to the patient to understand his or her issues. Often, the agent will not be empowered to provide an answer or solution, and the patient is asked to call back at a later time. And the agent is being timed as a measure of performance.
With these stressors, it's no wonder agents can be perceived by patients as rude or abrupt. Pandemic demand has magnified the limitations of this model and exposed its inability to scale.
Unattended automation can come to the rescue. A digital helper/bot could offer a full repertoire of actions to handle the needs of the majority of calls. Here are some examples. A bot could:
Based on caller ID, identify a patient as a Spanish speaker from an internal database and re-route the call to a Spanish-speaking agent
Send the patient an invoice for a recent payment—with the click of a button
Send the patient through an appointment scheduling process that could offer available time slots and providers
Set up and configure telemedicine environments securely, consistently, and quickly
Provide answers to questions and even solve problems based on predefined business rules—during the same call
With automation, agents are now free to spend time engaging with patients, which can dramatically improve patient satisfaction. In effect, the agents have expanded their value to their employer because low-value background work has been shifted to bots.

A new dynamic
Today, healthcare consumers are in charge, supported by powerful trends such as the demand for increased visibility into medical costs, availability of retail health, and large employers stepping into self-insurance. A healthcare system that wants to be a preferred choice must, at the very least, pay attention to the care experience of its patients and their caregivers.
Healthcare providers have had to prove compliance, quality of medical outcomes, and cost-effectiveness to employers and regulators for years. Now, the ecosystem has a new player, the consumer, who cares just as much—if not more—about the experience, convenience, and being understood.
Improving the Patient Experience Starts Here.
About Automation Anywhere Staff