Blog
3 Ways to Use Bots to Prepare for a Post-pandemic Workplace
April 30, 2020
4 Minute Read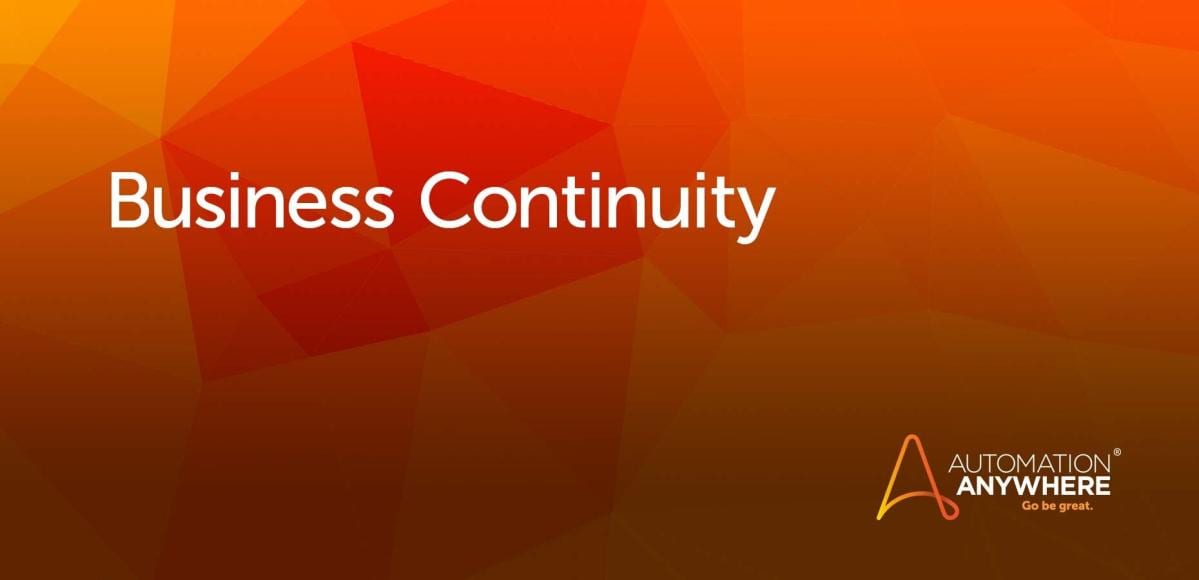 For many businesses, it's been several weeks or even months since the coronavirus (COVID-19) pandemic forced their entire workforce to work from home. As companies now start to reopen and return to work, many are trying to understand the impact of the overnight change and emergency business continuity plans on both employee and business outcomes. 
Ensuring the back-to-the-office experience is easy and compliant for everyone can be a huge undertaking for the teams tasked with this responsibility, including IT, human resources, and facilities departments. 
For that reason, Automation Anywhere has made available a Free Bot Pack to help companies and employees stay connected and productive, and to keep business running efficiently — whether at home or in the office.
Here are three ways IT and other teams can take advantage of the free bots for Community Edition and use automation to get ready for a successful return-to-office experience: 
1. Effective employee communication 
Staying connected with employees via email and online collaboration tools is standard practice for most companies. However, to be effective and empathetic in team and individual communications, it's helpful to know where and how to reach people, especially in times of uncertainty. 
In order to ensure business-critical notifications reach every employee, the Employee Communication Preferences botcan automatically send communications to employees in the way they prefer to consume the information. 
This bot enables IT or HR to send a communication preferences email query to employees, record the employees' preferences, and subsequently deliver urgent or important communication according to the desired method. 
Additionally, this bot can work in conjunction with the WhatsApp Broadcast, Slack Notification, and Telegram Broadcast bots, also available in the Free Bot Pack. 
2. Backing up data 
With employees working remotely, home Wi-Fi has become the default for both personal and professional use during this time of social distancing. Depending on company policies and availability of virtual private network (VPN) services, employees and their devices may or may not be protected by automatic backups that happen in the office over the company network. 
With the Remote Employee Cloud Backup bot, IT can automate the process of helping employees set up cloud backups remotely. This bot works with the popular cloud backup application Carbonite Endpoint but can be configured to work with other backup systems as well. 
3. Taking inventory of at-home office assets 
With little to no transition time possible, many companies empowered their employees to make the best of working at home by encouraging them to take from the office what they'd need to work productively. 
Several employees may have already had fully equipped at-home workstations, but others needed equipment borrowed from their workplaces. This equipment could include monitors, desktop computers, extra cables, keyboards, mice, Wi-Fi hotspot or other devices, desk lamps, and even tabletop portable standing desks. 
In order to prepare office workspaces for employees to return, IT will need to know what items are available and where they're located. 
Rather than individual outreach and manual input of each employee's at-home office assets into a database or asset management system, IT and facilities teams can leverage the free Remote Workforce Asset Inventory Managementbot. 
This bot can automate sending a survey to all employees and collecting responses in a CSV file. The bot can be further configured to enter the information by employee into your IT asset management or employee record system — and free your IT and facilities teams to focus on other activities that provide a great employee experience. 
Build your own bot to meet unique needs 
Although many companies may have similar processes, every business also has unique needs. IT can leverage Community Edition to build its own bots to reduce manual work and human error. The Bot Starter template — also available in the Free Bot Pack — includes the basic components to build a bot without starting from scratch. 
As we all navigate this new landscape, IT and other businesses can turn to automation as an ally. Implementing Robotic Process Automation (RPA) bots can ensure business continuity and provide a smooth return-to-office transition for all employees.
Check out free IT and business continuity bots.
About Saba Mirza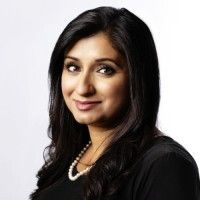 Saba Mirza is the head of product marketing for the Automation Anywhere Enterprise platform, including Enterprise A2019 cloud-native RPA platform, analytics, and security.
Subscribe via Email
View All Posts
LinkedIn