Blog
The Smarter, the Better: Intelligence Meets Innovation in AI
March 20, 2019
4 Minute Read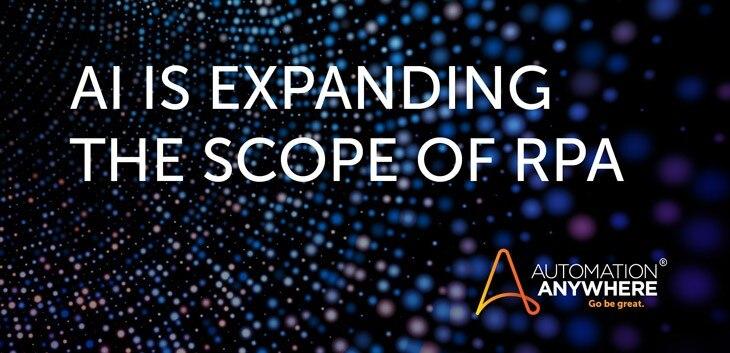 Artificial intelligence (AI) has arrived, bringing much-needed support to enable our fast-paced lives.
It happened so quickly that we no longer notice AI is in play when Siri schedules our appointments, Alexa finds our music, and Facebook tags our photos. New AI-powered algorithms can even write music, make paintings, crack jokes, and create new scenarios for "The Flinstones."
AI is no longer a futuristic notion
Businesses that learn to harness AI will thrive. Those that ignore it are at risk of falling behind. In the last few years, businesses have turned to Robotic Process Automation (RPA) for greater efficiency.
Forward-thinking businesses have started leveraging AI in combination with RPA to automate more complex processes — in the back, middle, and front office, as well as for vertical specific use cases, such as insurance claims and loan applications. AI is changing all the rules.
Truly global AI is now a business reality
Today, AI has the ability to help businesses across the globe. Because AI algorithms can be programmed to maximize profitability or augment human labor, it adds immediate value to the global economy.
Algorithms can now be trained on proprietary data sets ranging from customer purchases to complex business processes — and, ultimately, lead managers to improved productivity and decision-making.
As global business data gets even more complex, sophisticated AI such as IQ Bot can expand the reach of RPA into the mainstream by unlocking new capabilities to automate more business processes.
Advancing AI and RPA capabilities with IQ Bot
Document Automation raises the bar for all RPA. On its own, RPA has incredible potential for automating routine tasks that are repetitive and rule-based. IQ Bot is the only AI-based solution that can read and process "dark" data with human-like capabilities.
Recognizing data from poorly scanned documents, hunting for pages of interest in multipage documents, and recognizing handwriting and signature in 190 languages are just a few scenarios where IQ Bot shines.
When combined with RPA and powerful analytics, IQ Bot can provide solutions that either directly assist humans in the performance of nonroutine tasks or automate those tasks entirely.
New advances in IQ Bot technology help your business
Process files
Each year, the amount of data your business produces doubles. New upgrades to IQ Bot are instrumental in helping scan information even in poor-quality format while accelerating learning and allowing for accurate data analysis. In the latest version, IQ Bot can scan and extract data from low-resolution documents.
Read in many languages
As your business scales across the globe, IQ Bot now integrates language as a key element, delivering advanced functionality for reaching customers in all markets. IQ Bot can now extract data from documents in 190 languages.
Automate on enterprise-grade, user-friendly platform
Serving people in all areas, we give you an easier way to personalize the graphical user interface (GUI) according to your region, including English, French, German, Japanese, Korean, Spanish, Mandarin, and Cantonese.
Speed processes with AI-based document classification
Document Automation is now faster for setups using AI-based document classification, indexing, and grouping for scanning multipage documents. For example, loan applications can be quickly separated into documents that are relevant, such as supporting bank statements and pay stubs.
Stay agile
Leverage the benefits of IQ Bot on the go with the Automation Anywhere Mobile app. Take a picture of a document using your mobile device, let IQ Bot extract relevant data, and receive the desired outcome in your required format.
AI's big picture
The human decision-making process is a patchwork of coding that looks for probabilities and hunches and is influenced by unconscious impulses. The assumption for most humans is that our brains are computers and that all we need to do is create an AI to mimic our mode of thinking.
But our brains aren't machines; they're organic response mechanisms designed for analyzing and responding to changes in our environment. The ability to think is, in fact, an ability to solve problems.
Artificial intelligence is growing similar to natural intelligence for mind-blowing possibilities to help us process and sort information that makes our work easier. We only have to look at ourselves to identify problems we want to solve with AI.
What we learn from AI may surprise us. As AI gets safer, faster, and more reliable, it's important for us to take advantage of it to accelerate the speed of business.
Apply cognitive automation
to your business processes.
About Avi Bhagtani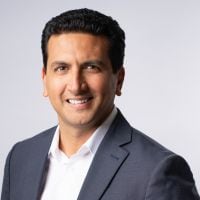 Avi Bhagtani is senior director of product marketing, focused on artificial intelligence and cognitive automation. He has multiple years of industry experience managing global software product portfolios in software, the Internet of Things, AI, and cloud organizations.
Subscribe via Email
View All Posts
LinkedIn