Blog
The Digital Workforce at Juniper Networks
July 10, 2018
3 Minute Read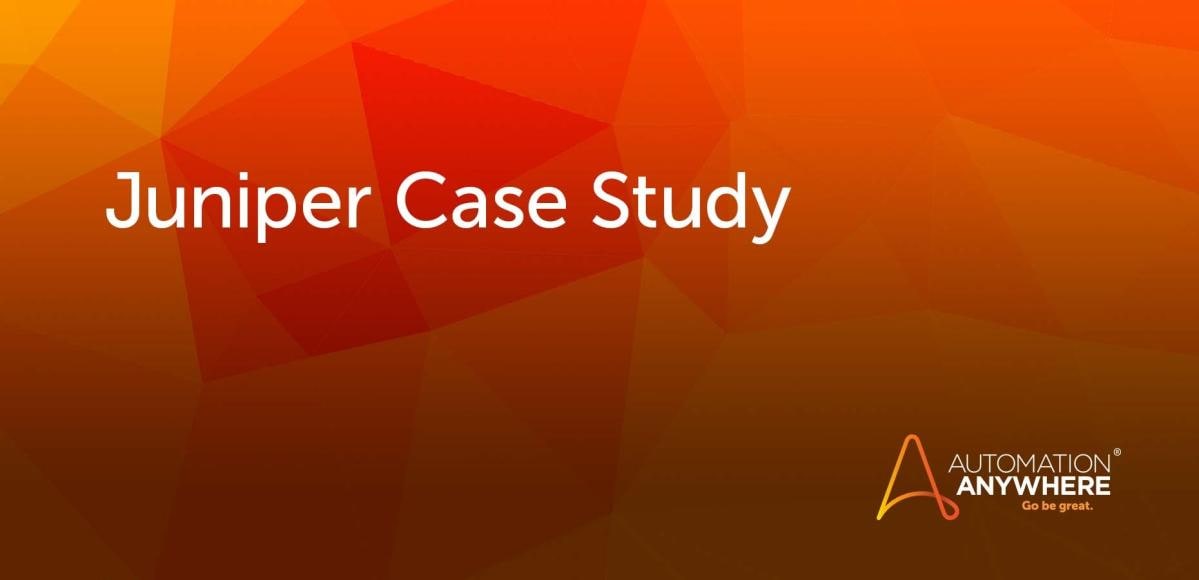 Robotic Process Automation, or RPA for short, is one of the hottest trends in the digital space. As the economy moves toward digitization and regulatory requirements increase, companies need automated, faster, more efficient processes.
Bots are designed to work in this digitized environment — in fact, that's what makes digitization so beautiful; it enables the existence of a virtual workforce that runs with near zero errors, with or without human interaction, day and night to manage your front and back office tasks.
With more companies taking advantage of the digital workforce, you may be asking yourself whether this is something that may be of help to you and your organization. At Juniper Networks, the answer was a resounding "yes."
Let's look at Juniper's story. With aggressive global growth objectives in a highly competitive market their primary goal was to find innovative ways to increase efficiency and productivity. RPA was the logical solution and invoice processing was identified as prime implementation candidate. The objective was to reduce processing errors, while improving employee experience by offloading some of the tedious, repetitive processes to allow time for creative and analytical work.
"Magical clarity" and legacy systems
Processes involving legacy systems are typically the most painful and cumbersome for the organization. This is where RPA provides the most value.
The path to automating business processes requires an understanding of those processes inside and out — including all exceptions to any rules. The result is "magical clarity": All aspects of the process are brought to light, enriching the organization's own knowledge of its business.
Life at Juniper with RPA
Today, invoices are uploaded to Juniper's customer portal automatically after a new order is delivered. Juniper can process invoices with near zero errors over the weekends and on holidays, saving two full days per invoice.
Juniper's accounts receivables team has a Digital Workforce of software robots (bots) working 24/7 on invoice submissions. Now that billing analysts are freed from time-consuming, manual tasks, they can use their time to analyze and understand patterns and process roadblocks to facilitate smoother cash flow for the business. As Juniper continues to add new customers to its roster for billing invoices, it has unlimited production capability for processing invoices.

Is RPA right for my organization?
The truth is, nearly all businesses today have processes that would easily benefit from RPA. If your answer is "yes" to any of the following questions, you should consider RPA:
Do you or your customers interact with your process in similar, repetitive ways?
Does your industry have significant compliance and audit needs?
Do you have a long backlog of legacy integration needs?
Automation Anywhere was with us on every moment of our journey, helping us achieve our success.
What about processes with unstructured information and uncertain outcomes?
Legacy systems are just the tip of the iceberg. The integration of artificial intelligence (AI) into RPA organizations can extend automation to more processes, making the most of growing volumes of information. Unstructured information from emails and live customer interactions can be easily processed into data useful for the next steps of the process.
Automation Anywhere Bot Store has many bot options to get started right away, including a bot that enables you to scan large sets of data and detects if the sentiment is positive or negative. The Bot Store marketplace is a great way to get a head start on a pilot automation project for your team. 
Start your
automation journey.
About Ritu Kapoor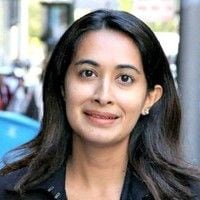 A growth-focused product marketer, Ritu Kapoor serves as the senior director of product marketing at Automation Anywhere. She enjoys launching new products and evangelizing innovations in the RPA space. 
Subscribe via Email
View All Posts
LinkedIn