Blog
Life Sciences: Moving Innovation Forward to Change Lives with Cognitive Automation
February 20, 2019
6 Minute Read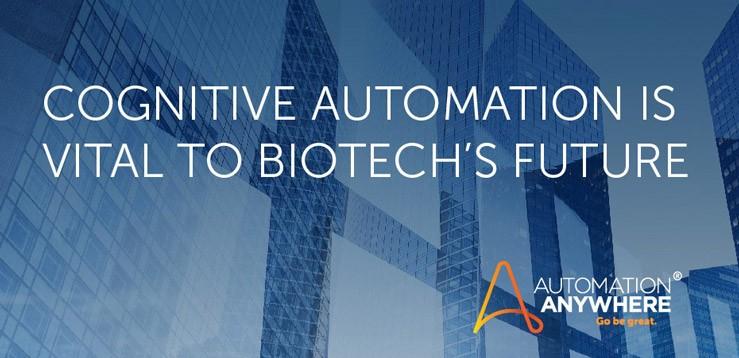 Automation empowers company leaders to focus on innovation. Biotech companies are challenged to deliver new medicines quicker and at a lower cost. At the same time, compliance and pharmacovigilance costs are increasing exponentially. Biotech companies need better tools to address these issues effectively.
The Everest Group identifies automation as the top solution to the challenges facing biotech and pharma companies. Robotic Process Automation (RPA) is now more advanced than earlier business process automation tools because software robots act like humans, extracting, sorting, sharing, and consuming information from various IT systems and data analysis silos.
The Automation Anywhere cognitive automation platform is more in sync with biotech because we bring a transformative approach that focuses on augmenting rather than replacing human capabilities.
Step 1: Cognitive automation as a competitive strategy
We believe biotech companies can benefit from RPA to have better cognitive insight for making decisions faster. With the increasing pressure to deliver operational efficiencies, biotech leaders can use cognitive automation to integrate multiple sources of vast volumes of data for evaluation and insights.
Automating highly repetitive manual processes will accelerate the time to value and unlock the human workforce to focus on critical business-centric activities. We believe biotech and pharma companies that are adopting robotics, process digitization, operational excellence, and machine learning will find themselves positioned to reap benefits of insights as companies that embraced analytics early on.
RPA is also the least expensive, easiest to implement, and typically brings a quick return on investment.
Step 2: What is RPA and how does it work for biotech?
Innovative biotech and biopharma companies are exploring RPA for life sciences to lead from the front in this golden age of productivity creating employee work satisfaction, new discoveries, and fiscal prosperity.
Our work with global leaders in biotech has been integral to their broader strategy for digital transformation. These companies have used the Automation Anywhere Digital Workforce platform — which includes RPA software bots, cognitive capabilities, and analytics — to automate critical functions within finance, human resources, IT, clinical trial studies, and regulatory areas.
For example, cognitive automation can help extract valuable information from forms and convert it into a usable format, making it easier for quickly making decisions.
Step 3: Can RPA improve what humans do best?
Large pharmaceutical and biotech companies handle hundreds of thousands of adverse events per year and have hundreds of thousands of people managing a highly manual tracking process. Leading companies, such as AstraZeneca, are rapidly adopting RPA to manage the high volume of manual processes to improve response times and job satisfaction from the safety teams worldwide.
The clear advantages to RPA are both speed and consistency in data entry, data analysis, quality control, and audit readiness in activities including clinical, regulatory, safety, and lab operations. A faster process also delivers market advantage of avoiding delays and reassigning the human workforce to higher-value activities related to core research and drug development.
Adding RPA to key clinical processes enables biotech and pharma companies to bring safe and effective drugs to market at a lower cost — enabling people to live longer healthier lives.
Case study 1: RPA delivers vigor and accuracy for Boston Scientific
Our customers are using RPA to transform lives through innovative medical solutions that improve the health of patients around the globe. For example, Boston Scientific powered up cognitive automation to maximize efficiency.
This has resulted in $240,000 in savings with smart bots for life sciences. More than 50 processes have been automated for forms and invoices in primary care hospitals, nursing homes, and in-home healthcare providers.
Error-free handling of medical data has always been essential and now, by enabling processes to run consistently, Boston Scientific has also increased its productivity and accuracy.
Case study 2: RPA helps Becton Dickinson amplify human ambition
Automation systems are also helping humans at Becton Dickinson with a passion for healing expand their abilities. Automated processes can amplify human cognitive strength. More than 65,000 employees can now focus on more meaningful, innovative work they enjoy most and let RPA drive efficiency, eliminate errors, and reduce costs.
Automated processes are modernizing the entire workforce, including finance, procurement, human resources, IT, research and development, and more for an 89% reduction in cycle time.
Why is cognitive automation modernizing biotech?
As the nature of work in human care has evolved, so too have the methods of cognitive automation. Robotic Process Automation and cognitive intelligence can help redesign business processes to improve the effectiveness of services faster and at a lower cost than current methods. Cognitive automation is enhancing the human capacity to act, think, and analyze — replicating the dull, uninteresting aspects of human work.
Bots engineered with sophisticated sensors and actuators are becoming proficient at handling life sciences workloads at rapid speed without error. Automation tools are transforming the ability for life sciences companies to deliver on their mission.
The future of life sciences is hyperconnected
Cognitive insight, speed, and accuracy are what make RPA unique to life sciences. Biotech and biopharma — driven by RPA, artificial intelligence, and machine learning — are delivering unprecedented business insights, bringing to light new potential to restructure the industry for greater life sciences discoveries and profitability.
How to transform a process from 10 days to 2 hours
Building an innovative, more profitable health and wellness future is faster with cognitive automation and RPA. Get started on your path to increasing profitability by implementing your RPA strategy that includes trial to final deployment. Life sciences executives take a systematic approach from assessment to implementation with these four steps:
Discovery: We suggest the first step involves targeting a few processes, conducting process mapping, and creating an opportunity where RPA can deliver time and cost savings.
Assessing the right RPA partnership: Business leaders should consider Automation Anywhere, the market leader in RPA, to transform your business and shape the future of work.
Establishing strategy for breakthrough success: This step includes having a clear vision for detailed use cases, user personas, quantitative and qualitative benefits models, journey mapping, and a change management plan.
Implementation: Switching on Robotic Process Automation and cognitive intelligence frees your employees to focus on higher-value work. Deploy RPA across business areas to expand your return on investment.
See how cognitive automation
can deliver pioneering treatments.
About Catherine Calarco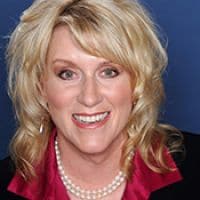 Catherine Calarco, vice president of innovation evangelism at Automation Anywhere, has more than 20 years of global leadership in life sciences, digital medicine, and technology. She's known for driving significant B2C/B2B revenue growth and developing innovative, award-winning digital health
Subscribe via Email
View All Posts
LinkedIn