Blog
It's 'the Best of Times' for RPA. Here's Why.
August 18, 2016
3 Minute Read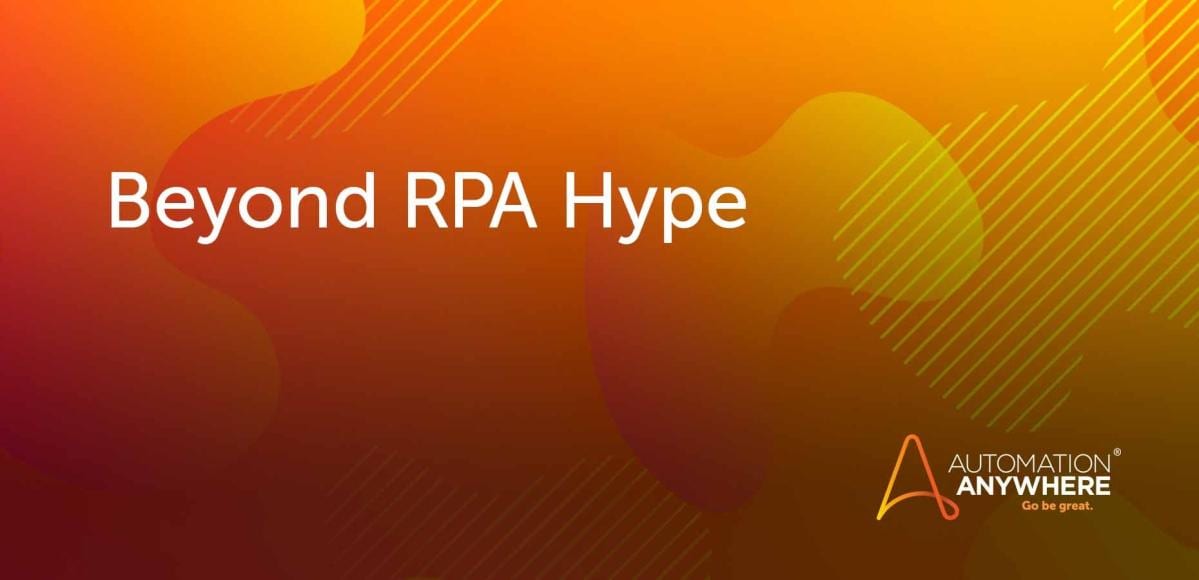 You may be reading quite a bit about Robotic Process Automation (RPA) lately. And we can guess the topics you've likely been encountering:
Once one moves beyond the first blush with disruptive technology such as Robotic Process Automation and artificial intelligence (AI), practicality sets in: How can it actually be used? And can it yield the expected results?
HFS Research authored a point-of-view piece about the fact that companies — particularly shared service and service delivery organizations — have moved beyond the hype of Robotic Process Automation and now are "settling in" to using it and, more importantly, realizing the impact on business. Now it's time to understand more about deployment within an enterprise. 
HFS's "A Tale of Two Models for RPA Deployment" follows ANZ Bank and AT&T — organizations with disparate requirements but ultimately similar goals: improving efficiency, productivity, effectiveness, and scalability. Here are some elements HFS explores:
Approaches to deployment
The different nature of these two companies means they have two very different models for deployment. Among the factors compared in the HFS report are the companies' contrasting definitions of success, geographic scope, benefit approach, and development models.
Ultimately, the takeaway is that there is no cut and dried method for deploying RPA; it depends entirely on each individual organization's rationale for embarking on an RPA journey in the first place.
Bot visibility
What does an organization that includes bots look like? In the contrasting methods of bot visibility, AT&T takes a more straightforward, expected approach, with behind-the-scenes bots integrated into operations and running in the background.
ANZ, on the other hand, makes its bots extremely visible, giving them names and even their own seats in the office.
Current scope
While the RPA journey is at different points for ANZ and AT&T, they both project a significant increase in bot activity by the end of 2016. 
| | | |
| --- | --- | --- |
|   | ANZ | AT&T |
| Deployment year | 2014 | 2015 |
| Delivery locations worldwide | 8 | 4 |
| Current number of bots | 500 | 270 |
| Projected number of bots by end of 2016 | 1,200 | 450+ |
| Processes being automated | Loan and mortgage origination, account reconciliation, monthly close, audit compliance reviews, customer record maintenance and payments | Automation of sales order entry, reconciliation of revenue against assets and inventory |
To HFS, this is the best of times for RPA based on the fact that the conversation isn't about "if" RPA can initiate transformation within an enterprise, but rather how it's doing it today. 
For more in-depth details about how RPA is being deployed at an enterprise scale at ANZ and AT&T, get your copy of "A Tale of Two Models for RPA Deployment." 
See the benefits of RPA
for your organization.
About Automation Anywhere Staff