Blog
How RPA and Automation Are Igniting Innovation in Life Sciences
April 8, 2019
4 Minute Read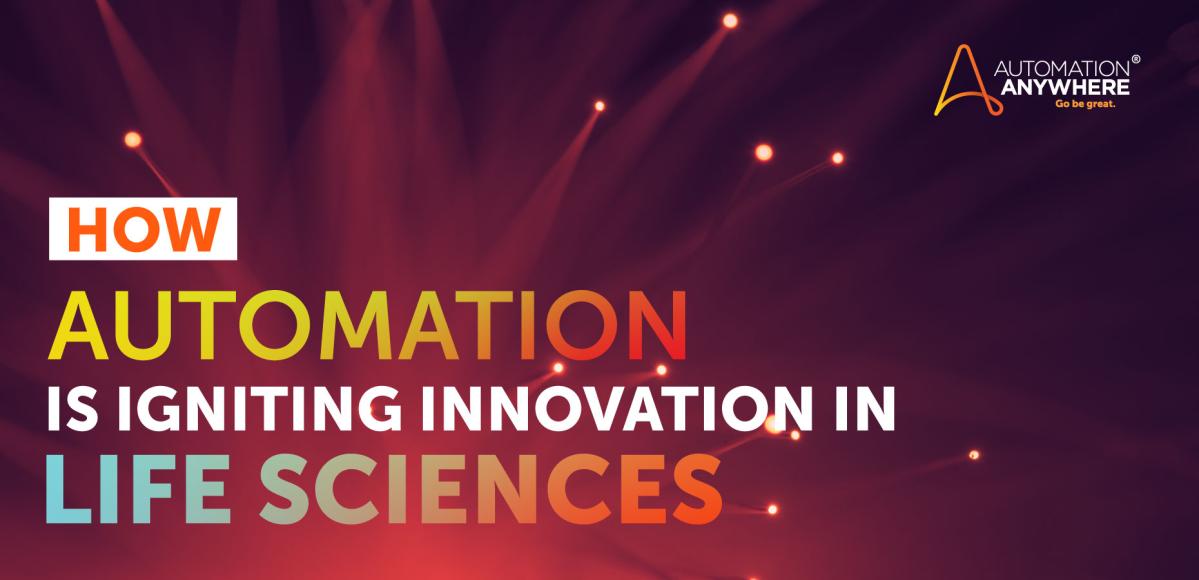 The life sciences industry is in a transformative stage and faces significant challenges. We need more effective medicines, lower costs, greater access, and personalized digital therapeutics that allow people to truly live longer, healthier lives. New Robotic Process Automation (RPA) technology with cognitive automation brings fresh thinking to life sciences.
Intelligent RPA is revolutionizing medical drug research and patient-centricity and freeing medical scientists do fewer manual processes. As life sciences firms pivot to RPA with artificial intelligence (AI) and machine learning (ML), they optimize processes, streamline costs, improve care outcomes, and fight against disease — and are transforming the industry.
The collaboration between humans and RPA will accelerate processes and elevate innovation, creating a new standard for life sciences. Outsourcing repetitive tasks and manual processes to software robots (bots) is significantly improving processing times for scientists to come up with breakthrough ideas. As consumers and practitioners of healthcare services, we can all appreciate this vigilance in keeping a close eye on our well-being.
Better processes = Better outcome
The changing role of life sciences now includes pooling scientific knowledge to gain access to common resources and accelerating time to market. According to the Everest Group, "Life sciences firms have to help patients manage outcomes more effectively, while also coordinating with payers, providers, converged healthcare entities, regulations, and digital healthcare platforms via a substantial patient-centric model."
Life sciences companies want to interact closely with different parts of the ecosystem to drive enhanced value through care outcomes and cost-effectiveness. Adding AI-powered RPA is a powerful, yet simple, way to bridge the gap by increasing patient-centric activities and improving processes. Unlike many other technologies, implementing RPA yields almost instant return on investment associated with increased cost savings, higher employee morale and patient satisfaction, and more time for scientists to think up innovative ways to make a difference.
Maintaining and improving compliance
Pharmacovigilance and safety are key requirements for increasing the efficiency for life sciences companies. RPA can easily orchestrate collection, detection, assessment, and monitoring, resulting in time savings across the multi-environment ecosystem while maintaining consistency and compliance. Intelligent automation can streamline collaboration to provide a central point of access for trial sponsors, contract research organizations, investigators, clinical researchers, and more. Life sciences can now rely on an integrated RPA platform to ensure even more collaboration in a secure environment.
Additionally, life sciences needs to rely less on manual processes and legacy systems to interact with patients. A modern approach to a direct relationship with patients is to engage them on their care journey, automating medication adherence programs, appointment scheduling assistance, mobile health monitoring, telehealth, and educational support. RPA with cognitive automation can help accelerate patient support in various channels to streamline clinical support, care coordination, monitoring of medical lapses, and feeding information the patients are looking for.
RPA creates more time for innovating new treatments
Life sciences are actively leveraging RPA with cognitive automation to proactively overcome challenges. Burdened by declining margins, tougher macroeconomic conditions, and changing business models, more life sciences companies are turning to RPA with cognitive automation to rapidly innovate in the competitive space and adapt better to changing business conditions.
RPA with AI and ML has the potential to change the life sciences workplace as dramatically as the machines of the industrial revolution. The demand for intelligent RPA is high, and many enterprises across all industries leverage bots to accelerate the delivery of new drugs, increase innovation, streamline manufacturing operations, enhance supply chain and distribution, and perform better pharmacovigilance and regulatory compliance — increasing business outcomes. RPA brings agility to life sciences to make the world of work more agile while inspiring us to create healthier lives. Are you ready to see what RPA can do for you?
See how RPA is revolutionizing
life sciences.
About Catherine Calarco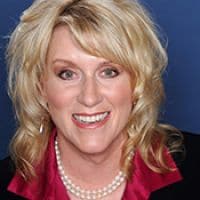 Catherine Calarco, vice president of innovation evangelism at Automation Anywhere, has more than 20 years of global leadership in life sciences, digital medicine, and technology. She's known for driving significant B2C/B2B revenue growth and developing innovative, award-winning digital health
Subscribe via Email
View All Posts
LinkedIn