Blog
5 Ways RPA and AI Innovate Life Sciences
September 10, 2019
4 Minute Read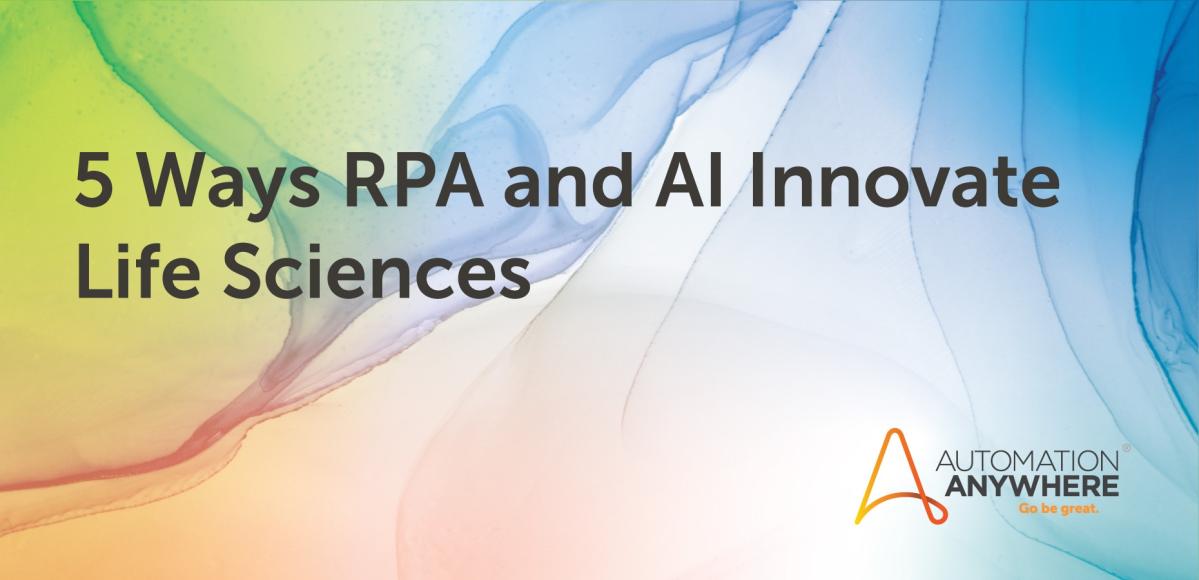 Artificial intelligence (AI) can be your secret weapon for inventing the drugs of the future — and it's not as hard as you think. The U.S. Food and Drug Administration is embracing AI to accelerate the decades-long process of getting new drugs to market.
As scrutiny of research and development cycles grows, many life sciences companies need to augment their processes with AI-powered Robotic Process Automation (RPA), or intelligent automation, in order to stay innovative. RPA technologies for life sciences give employees extra time to perform more skill-based functions that improve patient treatments — all while easily managing risk and maintaining compliance.
"We're excited to see the quick wins automation has delivered to the business," says Richard Mendoza, automation capabilities leader at Eli Lilly Japan. "Now, we're leveraging those wins to drive automation deeper into customer-facing processes. Combining RPA with cognitive automation and analytics gives us the foundation to transform how we serve customers."
Streamlining processes
Research from Frost & Sullivan suggests life sciences are advancing faster with AI as an integral decision-making tool for excellent patient treatment and patient outcomes. Even Accenture is identifying AI as a self-running engine for growth, estimating its potential value for the life sciences industry to be $150 billion by 2026.
Intelligent automation is already proven to be an effective ally when it comes to data-rich or document-heavy processes. For example, Amgen, a leading independent biotech company, created a bot with voice-enabled capabilities to assist researchers in taking measurements and notes during lab work — saving them three hours or more per day for life-saving drug discoveries.
The bot "helps humankind by resolving a variety of smaller issues while delivering technology that is easy, fast, and accurate," explains Preeti Ranjan, senior analyst and bot creator at Amgen.
Across the industry, AI is becoming integral to companies wanting to scale faster and to digitally reinvent key pharmaceutical processes in five key ways:
AI can unlock new drugs that save lives
Although we're only at the start of the metamorphosis for life sciences, many early adopters have already seen some incredible benefits. New approaches to solving old challenges come with faster processes that help accelerate the time to market for life-changing therapies. Al also saves costs while improving patient care and customer service.

AI increases transparency
AI can be trained to process unstructured documents to extract meaningful information and identify vital information for further processing with automation. Together, they can handle vast sets of clinical data while maintaining compliance standards and managing communications. AI can even sort case notes and academic archives from across the world to assist with breakthrough treatments.

RPA with AI is reconstructing clinical site selection
By combining historical structured and unstructured clinical trial data into advanced AI models, life sciences organizations are able to quickly and easily highlight high-probability areas for ideal site and patient selection. Using data from comparable trials, or patient and EMR data, AI provides more accurate patient profiling and identification.

Simplifying processes with AI accelerates drug development
Integrating data from wearables, research data, or clinical studies throughout the development process paints a more accurate picture of the problem. With that kind of information at their disposal, scientists can increase how fast they develop, manufacture, and launch new patient therapies with improved effectiveness.

Intelligent automation affords time to work on what matters
Automation removes the repetitive and mundane processes your scientists would prefer not to do. It frees them to do their life's work and provide their skilled insights. In many cases, successful processes result in algorithms or models that can be instantly deployed — or even adopted as an entirely new way of working.
AI-powered automation is the key to life-saving drug discovery.
See how AI adds agility
to drug discovery.
About Catherine Calarco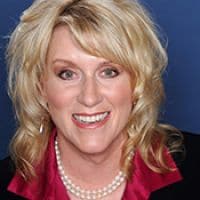 Catherine Calarco, vice president of innovation evangelism at Automation Anywhere, has more than 20 years of global leadership in life sciences, digital medicine, and technology. She's known for driving significant B2C/B2B revenue growth and developing innovative, award-winning digital health
Subscribe via Email
View All Posts
LinkedIn