Blog
Don't Get Left Behind in the Race to Digital Innovation
September 11, 2018
3 Minute Read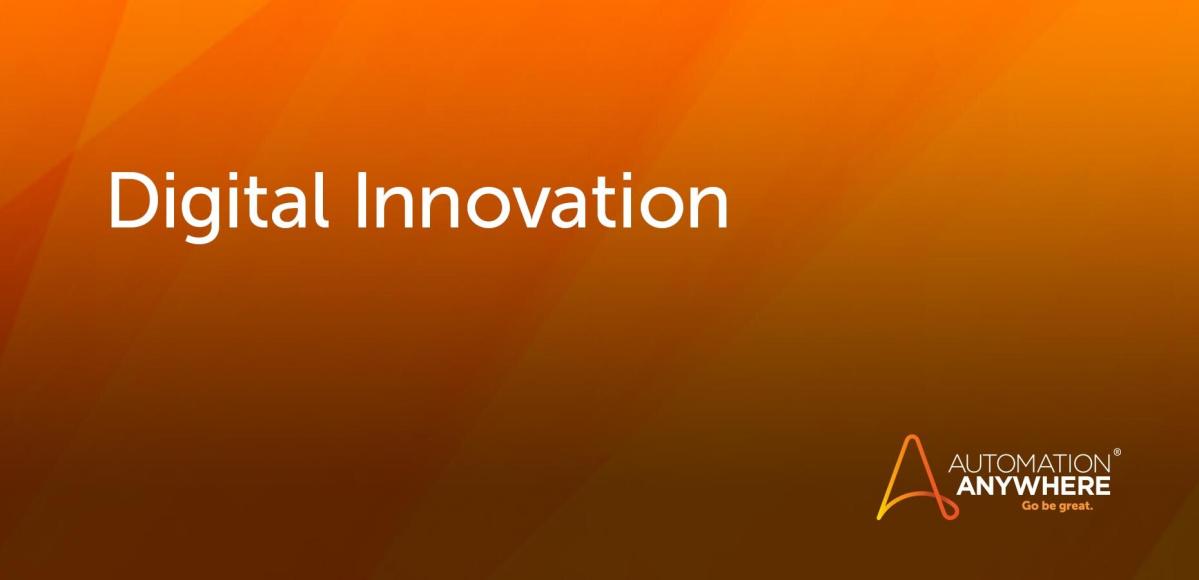 Today, digital innovation (DI) is transforming businesses at a rapid pace. At its core, DI is about designing disruptive business models to solve complex problems and deliver value to stakeholders. It blends technology, people, processes, and data to deliver value by elevating the customer experience. It can be built around the way companies operate, engage, or interact within their ecosystem of customers, partners, and vendors.
Organizations need to evolve if they are to survive in the digital era because the impact of technology cannot be ignored. So, I see DI as a race, but having said that, one should not fail to see it as a journey as well. DI requires careful planning of resources, investments, milestones, choice of technology, and the most important being the implementation throughout the enterprise.
Although technology enables change — in fact, it is the main catalyst to achieve lofty transformational goals — it ultimately depends on whether employees embrace it. In 2018, we are seeing organizations taking the leap of faith, focusing more on reskilling their employees, leadership development, or hiring digital-savvy leaders because it's the chief digital officer or chief innovation officer, along with the C-suite, that will have to drive the momentum. Companies that have already tasted success through DI may look for more opportunities to scale faster or industrialize the digital model within different functions.
We recently concluded a joint study with 400 global enterprises on the State of Automation and AI globally, led by one of the leading analyst authorities. The study indicates that 80% of the enterprise C-Suite demanded automation and artificial intelligence (AI) as their strategic priority. While 98% of the respondents had an automation agenda, 70% of customers are planning to deploy Robotic Process Automation (RPA) over the next two years, and more than 50% believe that AI will be applicable for a broad set of processes within the same time frame.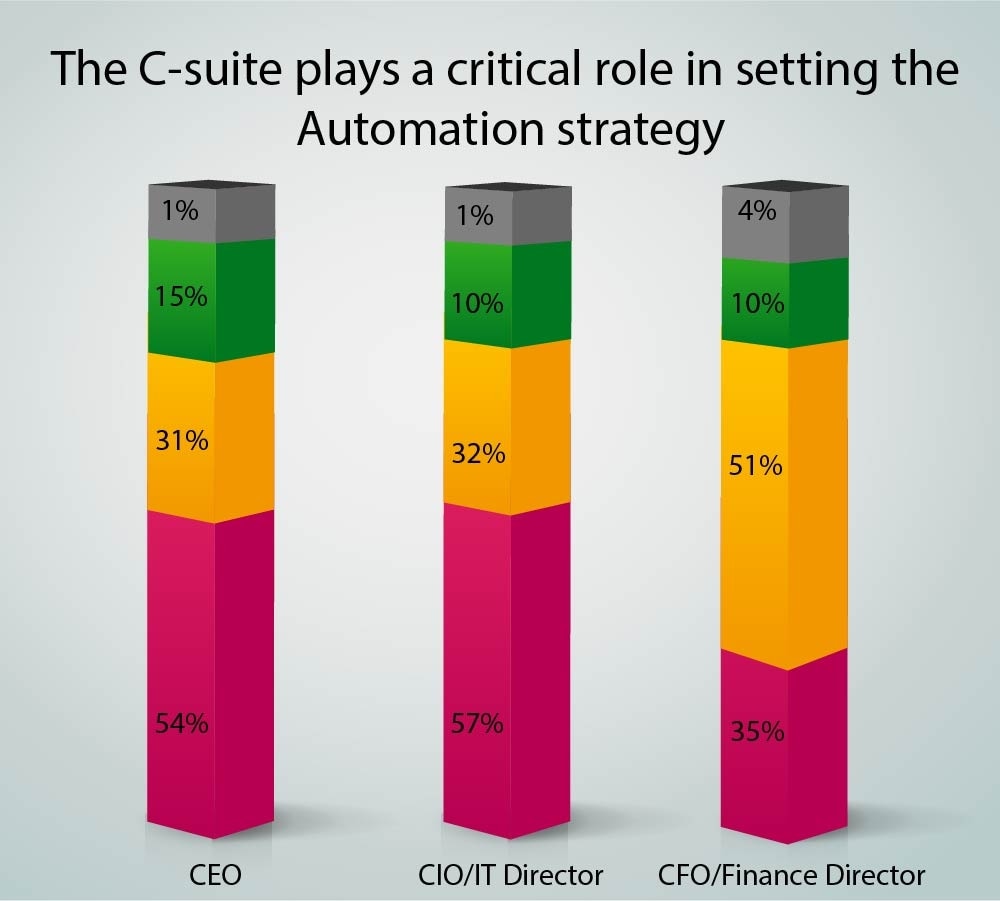 Industries that have been quick to adopt DI are insurance followed by banking and financial services. Retail and telecom have picked up the pace. Any transaction intensive industries are interested in eliminating redundant tasks and large companies are striving to be more agile.
Where does your enterprise stand in relation to DI? My advice is that organizations need a DI plan if they are to survive in the digital era because the impact of technology cannot be ignored. You can be like Uber and transform an entire industry, advancing your business along the way, or you can keep the status quo and hope for the best.
The views in this blog represent the opinion of the contributor and do not reflect the views of Automation Anywhere.
Learn how to apply AI
to your business processes.
About Chinmoy Banerjee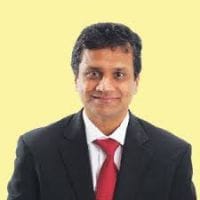 Chinmoy Banerjee is the executive vice president and global head of business process services at Hexaware Technologies. He has more than 25 years of experience across multiple domains in consulting, technology, and business process outsourcing.
Subscribe via Email
View All Posts