Blog
Cognitive Automation — 4 Keys to Success
January 17, 2018
3 Minute Read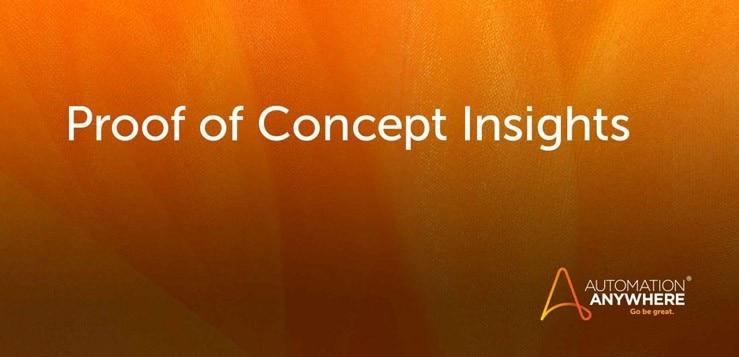 A lot of noise and confusion surround cognitive automation due to marketing fear, uncertainty, and doubt (FUD) being thrown up by different vendors. In this blog, I want to share insights Automation Anywhere has acquired after participating in hundreds of proofs of concept (POCs) and dozens of successful cognitive automation implementations with our customers.
1. Select a solution based on the strength of its RPA capabilities
Given the accelerating — and lucrative — growth of the Robotic Process Automation (RPA) market, several general-purpose artificial intelligence (AI) platform vendors are attempting to brand themselves as cognitive automation solutions. However, these vendors have extremely limited RPA capabilities and often resort to gimmicks to attract attention, such as giving away the basic RPA platform for free.
Since RPA technology is likely to be deployed much more widely than cognitive automation within the enterprise, we recommend looking at the depth and breadth of both RPA and cognitive automation capabilities as a cohesive whole when evaluating vendors' solutions.
2. Look for a purpose-built cognitive solution
Some RPA vendors, on the other hand, have created API-level integration with third-party cognitive platforms or have licensed third-party cognitive technologies to claim that their solution has cognitive capabilities. Because these vendors lack in-house cognitive expertise, customers can experience long delays in solving product issues and high failure rates for any cognitive projects they take on.
We recommend choosing a vendor that has a purpose-built solution for cognitive automation solution, and a correspondingly large internal team of data scientists and AI experts to bridge the gap between RPA and general purpose cognitive platforms like IBM Watson and help you in your cognitive automation journey.
3. Pick the right business processes to automate 
The most important factor for success is choosing the right process to automate. Many companies beginning their RPA cognitive journeys fall into the trap of tackling a highly complex process (think unstructured communications) or a process about which people have high expectations (think customer-facing support).
We recommend selecting a well-defined process with reasonable user expectations and high return on investment (ROI) potential as a first candidate for cognitive automation. In our experience, picking semi-structured data-centric processes in the back office, such as invoices, purchase orders (POs), mortgage applications, or insurance claims, have both high success rates and high ROI.
4. Scale automation of the first process to demonstrate value before expanding
Given the vast potential for cognitive automation, some companies are tempted to expand quickly to automating multiple processes once the ROI from automating the first process seems apparent. However, cognitive automation is data intensive and requires a lot of thought and upfront work to ensure success.
We recommend scaling one high ROI process in production before expanding to similar processes to ensure success across all your projects.
Learn more about how to
approach cognitive automation.
About Manish Rai