Blog
Bot Store: Your Resource Hub for Enterprise A2019 Bots
November 25, 2020
4 Minute Read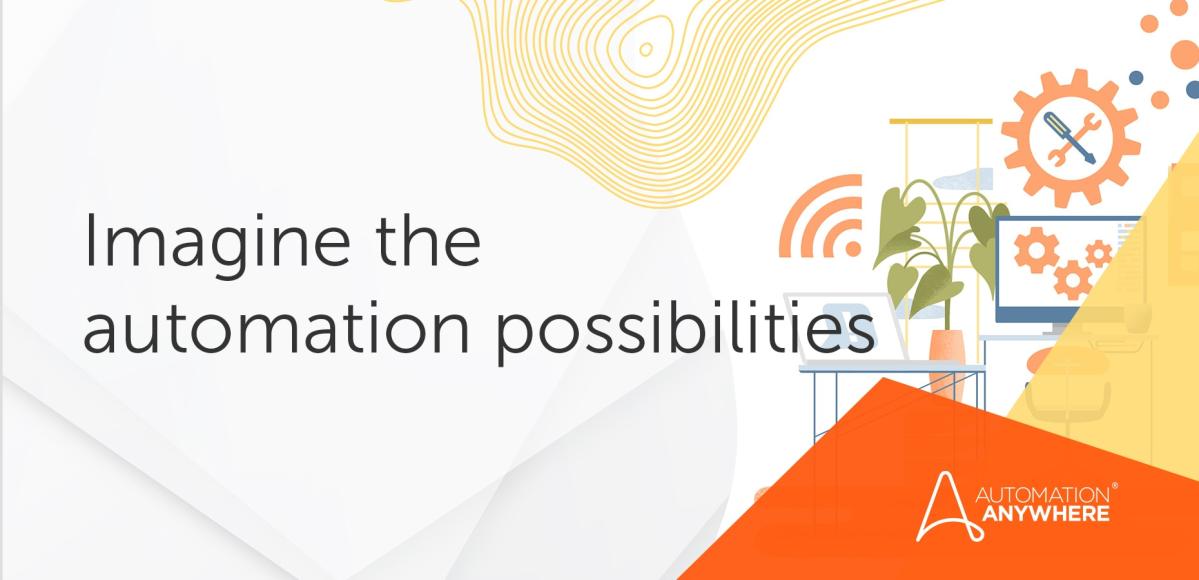 Companies need to automate critical processes as fast as possible to get to the benefits of improved productivity. How do leading organizations do this with their limited resources? The most successful organizations jumpstart every RPA project with pre-built automation elements. They don't build automation from scratch.
Bot Store is your bot marketplace to speed discovery, development, and deployment of intelligent automation on the Automation Anywhere intelligent Digital Workforce platform. It's also a great place to get inspiration for what can be automated. Even better, you can access dozens of free offerings for Enterprise A2019 to accelerate your automation efforts. 
Bot Store offers automation for every version of our platform. On Bot Store's Enterprise A2019 page, you'll find free Enterprise A2019 bots and action packages covering everything from helpful utilities for accelerating bot building to machine learning and artificial intelligence. And with our recent introduction of Automation Anywhere Robotic Interface (AARI), we've added free examples on how to use the digital assistant at work in your environment, with many more on the way.
It's fast and straightforward to download Enterprise A2019 offerings from Bot Store directly to your Enterprise A2019 Control Room. Plus, we're committed to making as many of our free Enterprise A2019 offerings available as open-source code on GitHub, which will allow you to further customize these offerings to meet your needs.
Here are just a few of the many free Enterprise A2019 offerings that can help you speed your time to value rolling out automation in your company.


Do more with Enterprise A2019 bots
JSON to XML Converter Bot. This bot can convert JSON to XML and vice-versa. It's easy to add this utility to your bot or process automation to reduce development time and deploy your RPA projects faster.
Merge Excel Spreadsheets. This is our most popular Enterprise A2019 bot on Bot Store. It reads two spreadsheets and determines where they have common values in column A, such as a product number. When there is a match, it reads columns G, H, and I from the source spreadsheet and copies them over to the same columns in the second. This is a great way to get familiar with the Excel Advanced action package in Enterprise A2019.

Expand development capabilities with action packages
JSON Object Manager Package. This package enables developers to quickly and easily read and update the JSON-formatted responses from REST web service calls. Additionally, this package has a helpful tutorial to get users started on exactly how it can be easily integrated with their automation initiatives.
Salesforce Package. This package from Automation Anywhere makes it possible for developers and citizen developers to automate Salesforce directly against the Salesforce API without specific Salesforce development experience.

Boost productivity with AARI
AARI for Desktop—create ServiceNow Incident. With this AARI bot, users can quickly and easily create incidents in ServiceNow by only filling a few fields on a single AARI desktop form. From there, bots can create the incident and fill in the required incident details in the ServiceNow interface.
AARI for Web—Real-time Payment Processing. The focus of a customer service agent should be on the customer. With these AARI for web bots, agents can focus on the conversation at hand while bots do the heavy lifting on Salesforce, mainframe apps, and other back-end applications to process payments in real-time.
If you need more help to support building on Enterprise A2019, visit the Automation Anywhere Developer Portal. Whether you're a business user or an experienced developer, you'll find everything you need to successfully automate on Enterprise A2019, including "how-to" tutorials and learning journeys. We also encourage you to post to Bot Store free Enterprise A2019 offerings that you build so that others can benefit from your expertise. Follow these steps to submit Enterprise A2019 bots or packages from the Enterprise Control Room to Bot Store.
About Brendan Foley