Swiss Multinational Investment Bank UBS Implements 'Miracle' Solution to Help Customers Receive Zero-Interest Loans Faster
UBS is a multinational investment bank and financial services company founded and based in Switzerland. With a team of more than 66,000 employees it has a presence in 50 countries.
Challenge
After the Swiss Federal Council announced plans to allow companies to apply for zero-interest loans in wake of the COVID-19 crisis, UBS was prepared to be inundated with thousands of loan requests in less than a week's time. Manually processing so many applications was not an option.
Solution
RPA provided a critical lifeline and 'miracle' solution for the bank's 600 client advisors. In just six days an automation was developed to help the firm process through the entire backlog of 10,000 applications and begin granting loans. Processing time was reduced from 30-40 minutes to just 5-6 minutes per request. This meant customers received the funds they needed more quickly, and in some cases within just an hour of submitting their application.
Results
6 days to implement 'miracle' RPA solution
5-6 minutes to manage each loan request
10,000 applications received and processed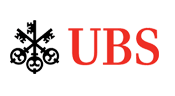 GET STARTED WITH A FREE TRIAL
Revolutionizing your workforce and automating your business processes is just a click away