NHS PROCESSES 25,000 COVID-19 CASE FORMS WITH AUTOMATION ANYWHERE AND MICROSOFT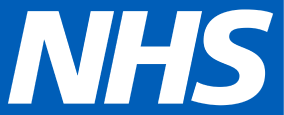 Benefits
25,000 COVID-19 case forms processed with IQ Bot
Valuable time given back to doctors and nurses caring for patients
Faster input of crucial medical information into relevant healthcare systems, such as the WHO COVID-19 data platform
The national health service (NHS) is the pulicly funded healthcare system of the United Kindom. It employs more than 1.5 million people, making it one of the world's top five largest workforces.
Challenge
90 full-time NHS employees process 25,000 patient case forms every day. This manual work takes away from crucial time needed to provide patients with frontline care.
Solution
Collaborating with Microsoft, Automation Anywhere designed a solution to process complex case forms. IQ Bot allows users to extract information from semi and unstructured data, such as forms and emails. It reads information from the CRF forms and extracts checkbox data into a CSV file for subsequent processing.
GET STARTED WITH A FREE TRIAL
Revolutionizing your workforce and automating your business processes is just a click away.