Through all stages of your digital transformation journey, our promise is to enable you to harness the full benefits of intelligent automation for your organization. Our dedicated Customer Success team provides expert guidance, tailored solutions, and the tools and resources you need to help you successfully achieve your automation goals.
Leverage the power of A+ Customer Success—the industry's most comprehensive customer success program—to start, scale, and transform your business with intelligent automation.
Developer
Portal
Developer
Portal
Get everything you need as a developer to learn and build bots and other automations on our platform. Improve resiliency and reliability of your automations with:
Technical tips
Learning journeys
Videos, articles, and more
A-People
Community
A-People
Community
Expand your RPA network. Share ideas, uncover knowledge, and build lasting relationships with us and your peers.
Active forums
Online help & assistance
Documentation & resources
Knowledgebase
Training &
Certification
Training &
Certification
Get trained and certified with Automation Anywhere University
RPA certification: Industry-leading professional certifications
Learning Subscription: Frictionless learning to drive RPA adoption
On-demand: RPA & intelligent automation eLearning courses and learning trails
Live classes: Learn from our experts in live virtual training
Bot Store
Bot Store
Scale your automation program with Bot Store, your community marketplace to speed discovery, development, and deployment of intelligent automation.
Build quality automation faster
Get inspired
Crowdsource RPA expertise
We're here to get you there.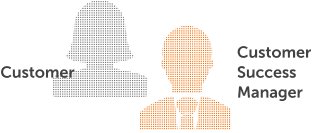 A+ CUSTOMER SUCCESS
Professional
Services
Professional
Services
Realize faster time to value for deployments of any size and complexity with our high-touch expert services team.
Industry expertise
Trusted partner ecosystem
RPA program management
Technical consulting
Global
Support
Global
Support
Reach our dedicated 24/7 global support via phone and online. Receive help in your language and your time zone.
24/7/365 availability
Premium support offerings
A+
Accelerators
A+
Accelerators
Turnkey professional services right when you need them to solve RPA+AI challenges.
Pre-packaged, outcomes-based
Address a specific RPA challenge to scale
Easy to get started
Private
Bot Store
Private
Bot Store
Automation expansion made simple. Private Bot Store is your secure internal bot marketplace. Bring global teams together and enable rapid RPA development and automation expansion across the business.
Accelerate RPA development
Empower your entire organization
Improve quality and security