Gain additional 30% productivity
Bring automation to the flow of work to unblock processes, locate data in disparate systems, and boost automation adoption.

Speed up and maximize talent
Empower employees with the tools and information they need to focus on work with high human value.

Better digital EX. Better business results.

Speed up business processes at scale
Shorten the automation runway for IT with drag-and-drop bots and API tasks with core enterprise apps such as CRM, ERP, ITSM, and HCM, in the cloud or on-prem.
Empower employees with intelligent automation wherever and whenever they need it
Employees can get their job done faster with role-based automation in their favorite business application that connects across teams and platforms.

Embed in any web app
Non-disruptive add to existing system/experience for barrier-free adoption and ease of use.
Point, click, integrate
Quickly build end-to-end automation with drag-and-drop bots and API tasks with enterprise apps, in the cloud and on-prem.
Automation at scale
Connect data and workflows across functions, independent of applications and platforms, and drive automation success at scale.
Start anywhere
Engage at any touchpoint—web, mobile, chat bots—plus omnichannel workflow orchestration for insights and faster service delivery.
How does Automation Anywhere work for business users?
Automation Anywhere brings role-based intelligent automation directly to employees in their favorite business application and speeds up processes across functions.

Embed automation and AI
Within and across any web application.

Orchestrate workflows and activities
Across tools and functions to create durable and scalable process excellence

Integrate with top API management platforms
To drive broader and more agile automation success.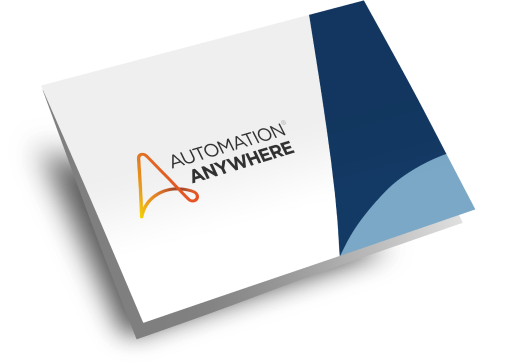 Yes, work was meant to be this fast
Unlock speed and agility with Automation Anywhere to better connect people, processes, and data, increase end-to-end automation, and enable employees to thrive in the world of hybrid work.
Apply Automation Anywhere to simplify work, everywhere
Create a barrier-free, integrated digital employee experience to scale automation, connect across functions, and increase workforce well-being.

Operations
Orchestrate processes across departments from IT to HR, Finance, Sales, and Customer Services.

Sales
Accelerate sales processing by minimizing manual work and achieving higher deal close rates.

Contact Center
Speed up responses and increase empathy to customer needs by surfacing real-time data on a single screen.
Case Study
Achieving step-change in process efficiency with automation, EMAAR regains employee time for core business functions and innovation.


EMAAR rapidly launched over 100 intelligent automation solutions throughout its different lines of businesses across 36 countries and 60 companies. Many of the automations are self-service, processing complex data at accelerated speeds.

"Our hyperautomation program has helped us deliver operational excellence across multiple areas in a rapid and scalable manner, driving significant business benefits every time."
Binoo Joseph Group CIO EMAAR Group
Read Case Study
40,000
Average hours saved annually
3X
Faster transaction processing
Meet Your Digital Workforce
AARI, your helpful automation co-pilot.
Built on the Automation Success Platform.
Automate every repetitive digital task and process with the Automation Success Platform. Easily bridge technology islands and transform disconnected processes into unified, automated, digital operations.