5 Questions Procure-to-pay Leaders Must Ask Before Deploying Robotic Process Automation (RPA)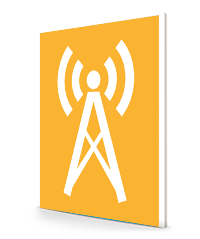 Abstract:
An increasing number of procure-to-pay (P2P) departments are deploying Robotic Process Automation (RPA) to perform repetitive, rule-based tasks. Reduced costs, improved accuracy, accelerated cycle times, and transparency are just some of the reasons why P2P leaders identify RPA as a critical technology to the future of their profession. But achieving the full benefits of a proper RPA deployment requires a mix of right technology and right approach.
Join Mark Brousseau, President at Brousseau & Associates, Pawan Singh, CEO of HighIQ, and Laura Della Torre, Sr. Director of Product Marketing for Bot Store at Automation Anywhere, for in insightful session on best practices for RPA deployment in P2P.
Don't miss:
The most common operations challenges faced by P2P departments
Examples of repetitive, rule-based tasks that RPA eliminates
Five questions that P2P leaders must ask themselves before deploying RPA
An action plan for selecting the right RPA solution
An understanding of how bots can be used to automate P2P processes