Blog
How to Revolutionize Your Order-to-Cash Process
November 18, 2022
3 Minute Read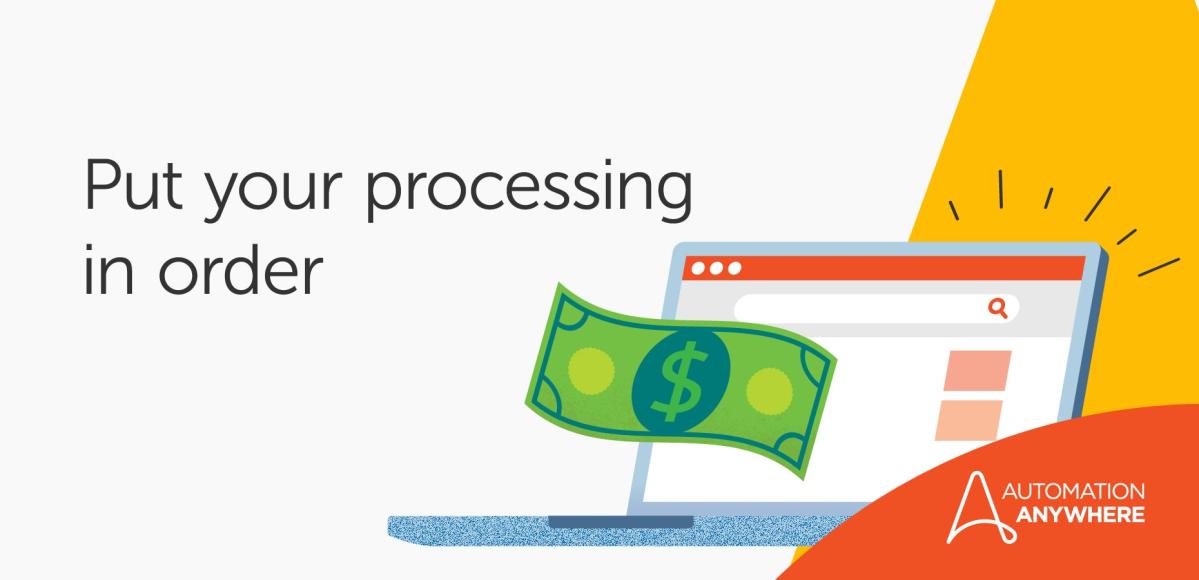 Cash has been the lifeblood of small businesses for centuries. It's fast, convenient, and secure. Unfortunately, traditional ways of processing orders through a brick-and-mortar business can be time-consuming and expensive. Companies turn to order-to-cash processing services to help them streamline their operations and reduce costs.
Data compiled by Aberdeen Group showed companies excelling at O2C performance require manual input for about 16% of invoices versus 80% for companies scoring in the bottom tier. It means that order-to-cash processing services can significantly impact a company's bottom line.
With the right order-to-cash processing system, you can reduce your time spent on order processing, giving you more time to tackle other critical aspects of your business. Read more to know how you can revolutionize it.
Revolutionize your order to cash process by:
1. Streamlining your order entry process
A streamlined and efficient order entry system is the key to reducing errors and ensuring that orders are processed quickly and accurately. Here are some ways to do this:
●      Automating data entry
Automating data entry reduces errors and saves time. Consider using a system that allows you to scan or electronically capture customer information that automatically enters your order processing system.
●      Validating customer information
You need to verify customer information before orders are processed. It ensures that you ship the orders to the correct address and that billing information is accurate.
●      Setting up order templates
If you process similar orders regularly, consider setting up order templates. It allows you to enter standard information into your system quickly.
2. Using an order management system
An effective order management system will give you visibility into every process stage, so you can quickly detect and resolve any issues. It will also automate many tasks in processing orders, such as generating invoices and sending shipping notifications.
3. Implementing a credit management process
Credit management helps you ensure that customers can pay for their orders. Some of the most critical aspects of credit management include:
●      Conducting credit checks
Checking the creditworthiness of customers can help you reduce the risk of non-payment.
●      Offering payment terms
Offering payment terms (such as net 30 or 60) can give customers more time to pay for their orders. Consider the terms you offer carefully, as this can impact your cash flow.
●      Managing collections
If customers fail to pay their invoices on time, you'll need to take action to collect the outstanding payments. That can involve sending reminder notices or even hiring a collection agency.
4. Automating your invoice processing
An excellent invoice automation system will allow you to:
●      Generate invoices automatically
Billing mistakes can be costly. An automated system can help ensure that invoices are accurate and go out promptly.
●      Send invoices electronically
You can email invoices directly to customers or even send them through a portal such as QuickBooks Online Invoice.
5) Using order tracking software
Order tracking software gives you visibility into the status of every order, so you can quickly resolve any issues. It can also help you:
●      Communicate with customers
Update customers on their orders' status and tell them when to expect delivery.
●      Manage your inventory
An order tracking system can help you keep track of your inventory levels and ensure that you have the products needed to fill orders.
Improve customer satisfaction and increase efficiency
Although this process can seem daunting at first, it is manageable with the right tools and a clear plan. You can quickly and easily get your business back on track with the proper order-to-cash automation. 
About Automation Anywhere Staff