Where does intelligent automation make an impact in banking and financial services?

Reduce cost
Improve productivity and reduce labor expenses by automating manual and data-intensive processes.

Rapid ROI
Deploy Robotic Process Automation within 3 months and realize immediate return on investment.

Strengthen compliance
Seamlessly access customer data to improve KYC/AML analysis, automate ongoing transaction monitoring, and track regulatory changes.

Improve customer service
Get real-time access to customer information, accelerate customer request resolution, and identify additional product/service needs.

Streamline operations & reduce risk
Simplify and automate manual processes, eliminate processing errors, and reduce operational risk.

Increase resource capacity
Deploy Digital Workers to augment employees and provide additional capacity to manage peak processing volumes.
Automation saved Santander 30,000+ hours in customer service delivery time last year
Centralized RPA deployment enabled Santander to rapidly automate front- and back-office processes, resulting in accelerated service to customers.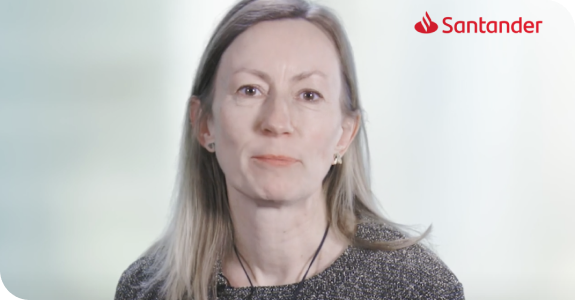 Automation allows employees time to focus on work that brings the customer value, work that makes a difference to them. – Nina Møller, Process Owner, Backoffice
30,000+
Hours saved in customer service delivery
0
Delays for customer account changes
$2M
Saved on systems migration
Think of RPA bots as your data logistics team
Use RPA and IQ Bot to ensure compliance with KYC (Know Your Customer) and AML (Anti-Money Laundering) regulations, and develop an accurate client risk profile, support fraud identification, and conduct ongoing account monitoring.

Automate new account setup activities and streamline data collection from internal and external systems for Customer Due Diligence, distribute welcome packets, and update CRM systems with new customer data.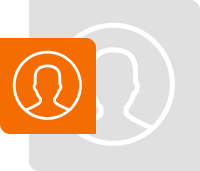 Apply intelligent automation to extract and index documents, order third-party reports (credit, appraisal, title, flood certification), validate loan data, and streamline loan underwriting.

Enable CSRs with RPA attended automation to access and aggregate data across multiple systems, handle change requests, cross-sell financial products, and interact with underwriters and supervisors in real time.

Sign up to get quick access to a full product demo