Achieve process transparency with speed and accuracy.
Customer highlight

70%
Less time for customer onboarding
40%
Data entry time saved
200
End-to-end processes mapped

Understand processes quickly
Deploy in minutes without disrupting employee workflow and quickly map processes and variations to optimize or automate.

Achieve 100% transparency
Build an accurate, unbiased enterprise-wide view of business processes to pinpoint inefficiencies, reveal optimal process paths, and reduce time to automation.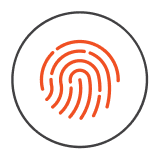 Scale securely
Expand transformation across the enterprise with cloud architecture designed to collect and process big data simultaneously across desktops and users with privacy controls in place.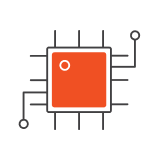 Ensure accuracy with AI
Get a clear, secure, and complete view of where to prioritize automation efforts with the power of AI and cloud-scale to deliver data-driven insights.
Quickly and securely discover the fastest path to process optimization and business ROI.
Process Discovery delivers fast, accurate, and secure visibility on how your business operates, where to optimize, and which processes can and should be automated.
Advanced Computer Vision
Leveraging cutting-edge computer vision and AI capabilities, we effortlessly capture intricate user details on any application, be it VDI, mainframe windows, or more, enabling you to visualize your business processes at a granular level.
Intuitive Process Visualizations
Complex workflows are mapped and presented through clear and dynamic process maps and flow graphs, offering you a comprehensive and easily understandable view of your end-to-end operations.
Comprehensive Process Intelligence
Advanced AI analyzes the actions of your users to reveal hidden patterns, trends, and deviations of work across users and groups. These actionable insights assist you in identifying high-impact opportunities for automation and improvement, empowering your business to make informed decisions.
Secure Privacy Enhanced Gateway
Feel confident that the information collected by Process Discovery is safe and secure by deploying the Privacy Enhanced Gateway (PEG) within your network; screenshots are inspected for PII and redacted before they are ever accepted by the Process Discovery cloud.

Uncover every process detail with the highest standards of privacy, security, and compliance.
Get complete security as you scrutinize processes across the enterprise, including industry-first customer-controlled Privacy Enhanced Gateway (PEG) to redact all sensitive data.

Data privacy controls
Control the applications and domains included in capturing or filtering data before it enters the Process Discovery cloud environment. Redact sensitive information automatically with Privacy Enhanced Gateway (PEG) to ensure that only the data you choose, leaves the network.

Multi-pronged security
Process Discovery utilizes secure, multi-tenant cloud-native environments. Our entire platform is protected following a defense-in-depth security approach adhering to ISO 27001, SOC 2 Type 2, and other security compliance certifications.

Encryption and privacy compliance
Process Discovery adheres to major industry data compliance standards and encryption protocols for data in transit and at rest. We also comply with GDPR and CCPA guidelines.
How does Process Discovery work?
Capture, visualize, and interpret digital processes enabling teams to assess, prioritize, and accelerate automations.

Capture process data
A lightweight software agent with no integration required records every user touchpoint across different shifts, locations, and roles to create a system of record for work.

Discover and define workflow
The AI platform identifies, structures, and maps process data — including any variations — automatically documenting workflow and transforming granular data into process blueprints and process definition documents (PDD).

Analyze and inform
Data is decoded and analyzed across multiple granular (e.g. frequency, roles) and metadata (e.g. regions, apps) dimensions to inform decisions with actionable process information, at scale.

Decide and optimize
Insights driven by increased process awareness support optimization, automation, and operational excellence, as well as inform compliance and experience use cases.

See Process Discovery in action.
Get a personalized demo and see how Automation Anywhere's Process Discovery quickly and continuously reveals enterprise processes at scale.
Request demo
Applying Process Discovery in your industry or line of business.
Increase the pace of automation and power process optimization with high-speed, high-accuracy acquisition and analysis of process data across every business system.
Meet Your Digital Workforce
The Automation Success Platform
Find your highest ROI process optimization and automation opportunities with Process Discovery. Accelerate with our cloud-native suite of intelligent automation apps and tools to automate and transform any business process and drive growth across your teams.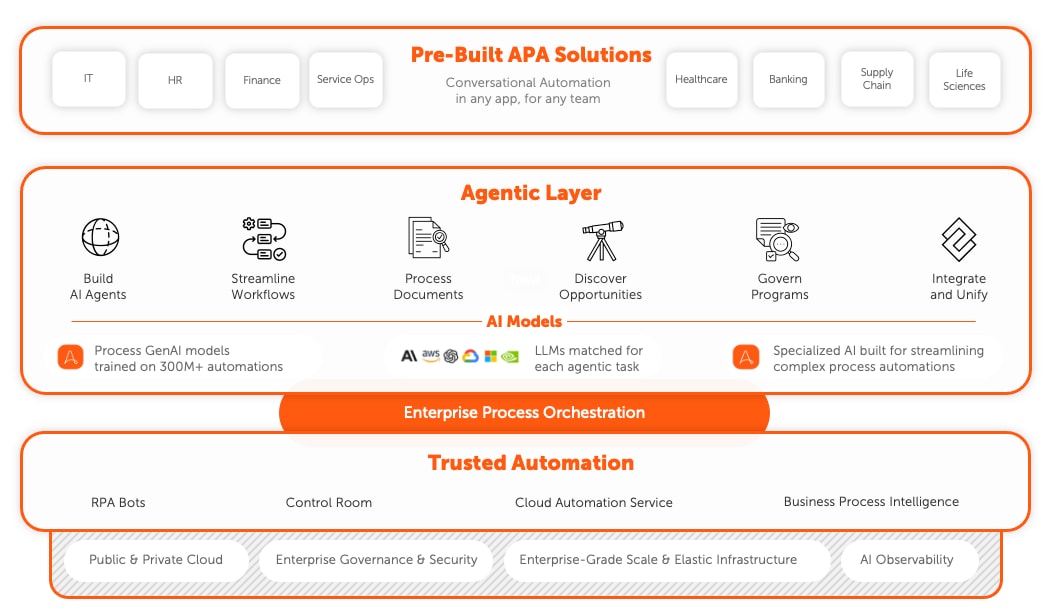 Explore resources on Process Discovery.

Report
Get an analyst perspective on Process Discovery and how process intelligence is redefining the automation and digital transformation journey.
Download report
Download report

Case Study
See how Hitachi Solutions identified over $1 million in savings
Read case study
Read case study
Get to know Process Discovery.